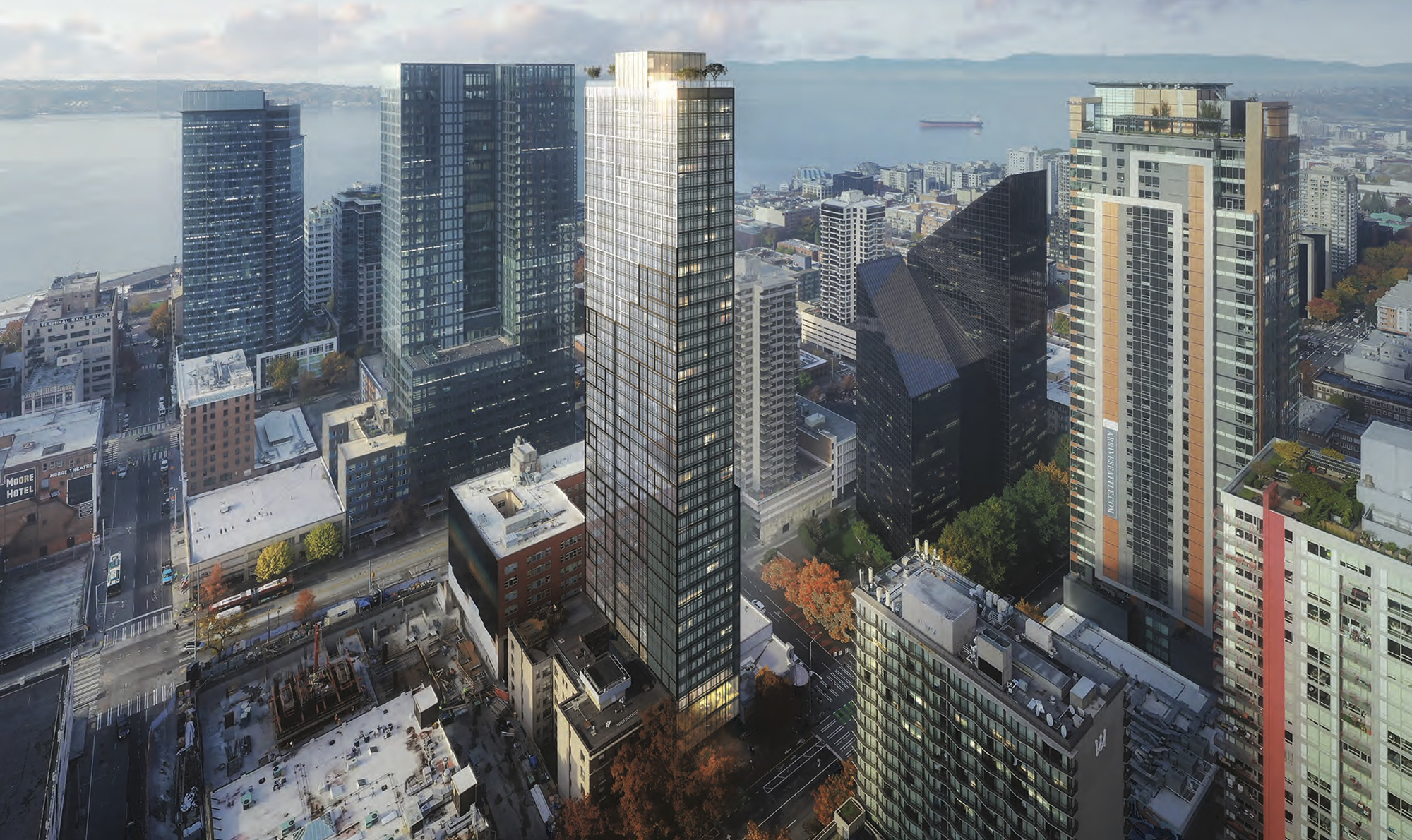 Third Place Design Co-Operative
A 400-unit apartment project proposed in downtown Seattle's Belltown neighborhood is ready for the next phase of the design review process.
Located at 2033 4th Avenue, plans call for the construction of a 48-story tower. The tower also features 528 square feet of commercial space and 20-25 parking stalls provided through a valet parking service using a car elevator.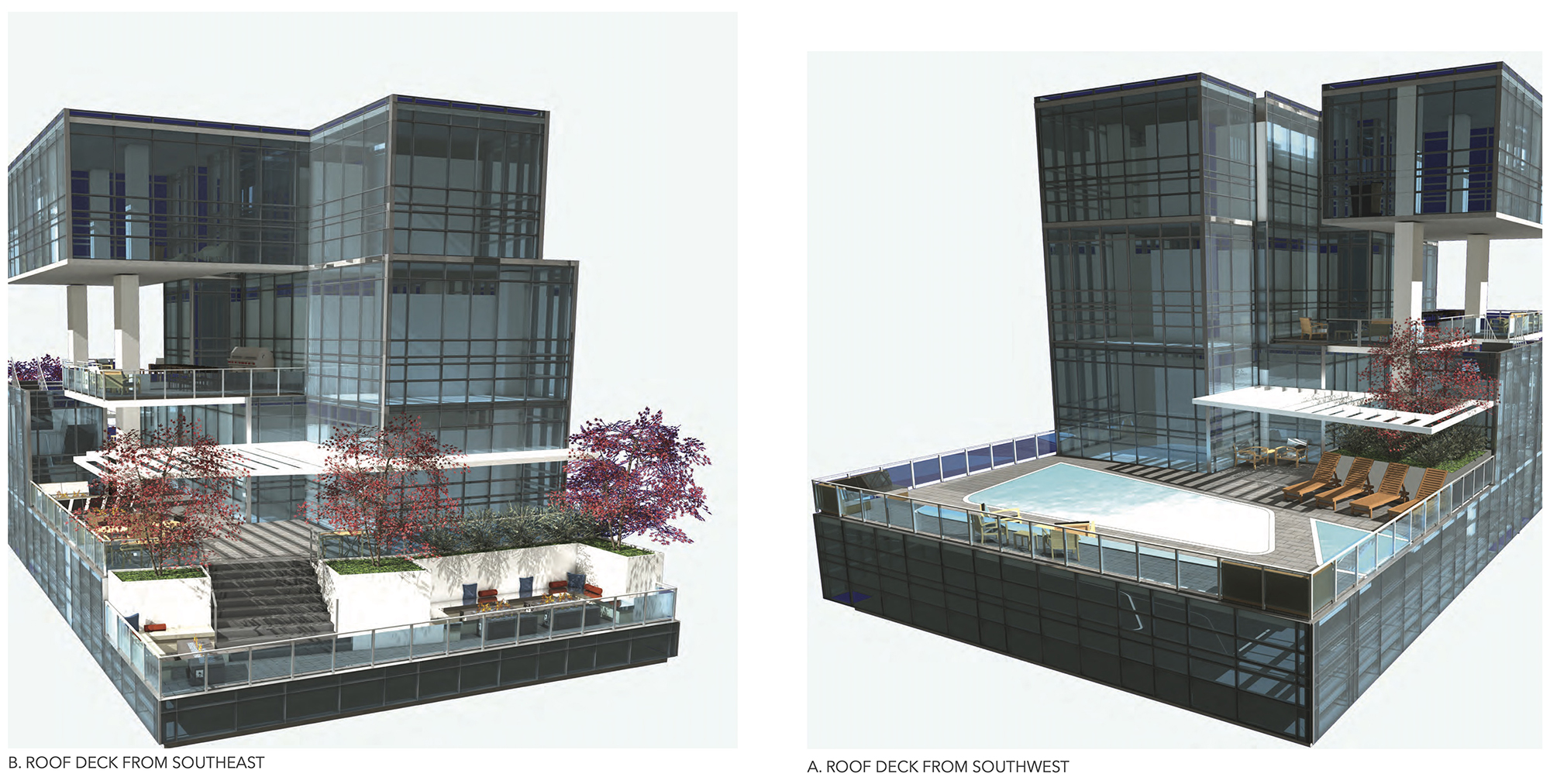 Third Place Design Co-Operative
The project's design features a "street-level facade [that] is set back from the 4th Avenue sidewalk to create a patio for the cafe/bar. Inside, the cafe-bar spills over and shares space with the residential lobby."
Amenity spaces will be located on levels 2 and 3—gyms, kitchens, gathering rooms, and workspaces. Levels 4 through 45 will house SEDU (small efficiency dwelling unit), studio, 1 bedroom, and 3 bedroom units. Then on levels 46 through 48 will be a rooftop pool deck and spa/meditation space for residents.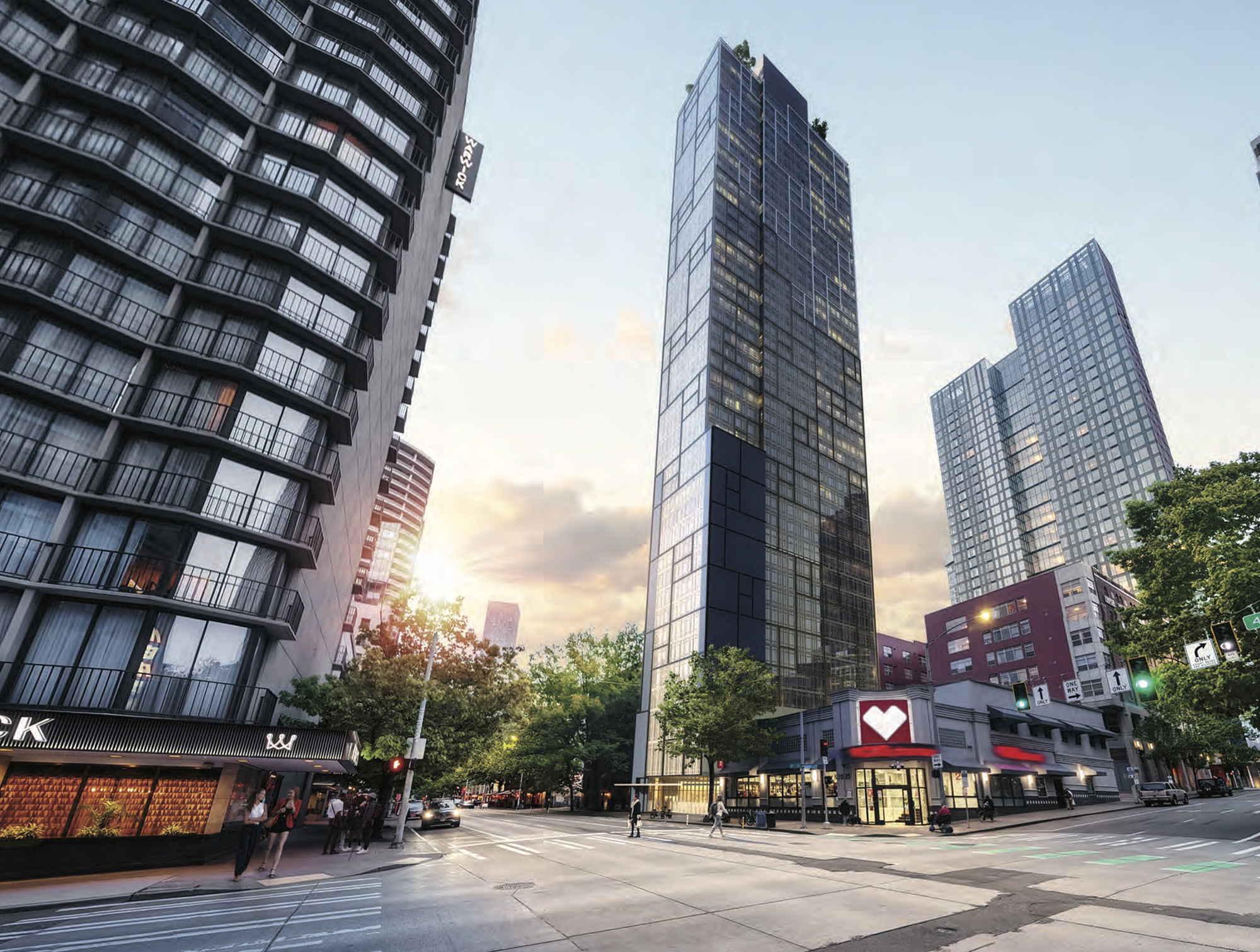 Third Place Design Co-Operative
The virtual Design Review Meeting will be held from 5-6:30pm on September 6, 2022 and can be accessed here.