Jenni is very professional; I highly recommend her. She has helped me rent my condo for many years and she takes care of all the details from communicating with tenants to communicating with HOA.
2 months ago
This is the 3rd transaction we have done with Ashley and her team. I can't say enough about how positive our experience was from start to finish. Their professionalism, knowledge and expertise exceeded ...
5 months ago
Ashley and Jenni were incredible to work with. I originally reached out to this team as I was looking for a good agent to lease a condo I owned. It was a struggle as I am living out of state and many ...
5 months ago
Jenni is a pro! She is clear, helpful and provides straightforward answers to all the questions you have about rentals or leases. I trust Jenni to get me the best deal and find good renters.
6 months ago
Jenni is a very thoughtful and to the point realtor. She did all the heavy lifting for helping my place get rented out as soon as it became available. She helped with all the necessary paperwork remotely ...
1 year ago
Jenni is great, she is a very knowledgeable real estate professional in the Seattle area. Jenni is a fantastic professional, she is super responsive and trustworthy. She is currently managing my rental ...
1 year ago
— Zillow Reviewer who found a tenant for a single family home in Seattle, WA 98121.
we've worked with the UrbanAsh team for well over a decade both selling as getting their support finding tenants. their team is incredible. smart, responsive and tuned into helping their clients success. ...
1 year ago
Ashley has been a tremendous help to our real estate needs, from rentals to property sales. She is reliable, efficient and knowledgeable in the real estate world. She will always be our agent (and a ...
1 year ago
— Zillow Reviewer who sold a home in 2021 for approximately $350K in Seattle, WA 98101.
Ashley and her team sold our downtown condo for us. The process was streamlined by Ashley's ability to handle all the details for us. I thought her knowledge of the downtown market and her attention ...
1 year ago
Jenni was absolutely great, helpful at every step, and very responsive from the very beginning. She showed us 2 properties and we went with the 2nd. Would definitely recommend her services if you are ...
1 year ago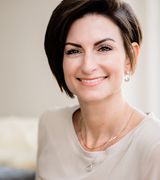 Ashley Hayes
0 sales in the last 12 months
© Zillow, Inc., 2006-2016. Use is subject to Terms of Use
What's a Zestimate?