Jenni is a very thoughtful and to the point realtor. She did all the heavy lifting for helping my place get rented out as soon as it became available. She helped with all the necessary paperwork remotely ...
2 months ago
Jenni is great, she is a very knowledgeable real estate professional in the Seattle area. Jenni is a fantastic professional, she is super responsive and trustworthy. She is currently managing my rental ...
6 months ago
— Zillow Reviewer who found a tenant for a single family home in Seattle, WA 98121.
we've worked with the UrbanAsh team for well over a decade both selling as getting their support finding tenants. their team is incredible. smart, responsive and tuned into helping their clients success. ...
7 months ago
Ashley has been a tremendous help to our real estate needs, from rentals to property sales. She is reliable, efficient and knowledgeable in the real estate world. She will always be our agent (and a ...
9 months ago
— Zillow Reviewer who sold a home in 2021 for approximately $350K in Seattle, WA 98101.
Ashley and her team sold our downtown condo for us. The process was streamlined by Ashley's ability to handle all the details for us. I thought her knowledge of the downtown market and her attention ...
9 months ago
Jenni was absolutely great, helpful at every step, and very responsive from the very beginning. She showed us 2 properties and we went with the 2nd. Would definitely recommend her services if you are ...
11 months ago
It was great working with Jenni. She was super responsive during the whole process and worked with me to accommodate all of our schedules. Would definitely recommend.
1 year ago
Ashley enabled me to sell one Seattle condo and do a 1031 exchange into a townhouse in Kirkland. She made the process very easy and I enjoyed working with her. She listened well and asked good questions. ...
1 year ago
Jenni did a great job! Very fast in getting problems solved.
Great communicator and a pleasure to work with.
I hope to work with her again the next time I have a rental
that I need help with. ...
1 year ago
— Zillow Reviewer who found a tenant for a single family home in Oak Harbor, WA 98277.
Ashley is a fantastic real estate agent. She worked very hard to find us a buyer. Numerous open houses and individual showings. I would highly recommend to anybody looking to sell!
1 year ago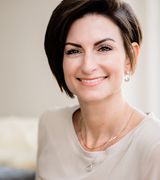 Ashley Hayes
0 sales in the last 12 months
© Zillow, Inc., 2006-2016. Use is subject to Terms of Use
What's a Zestimate?