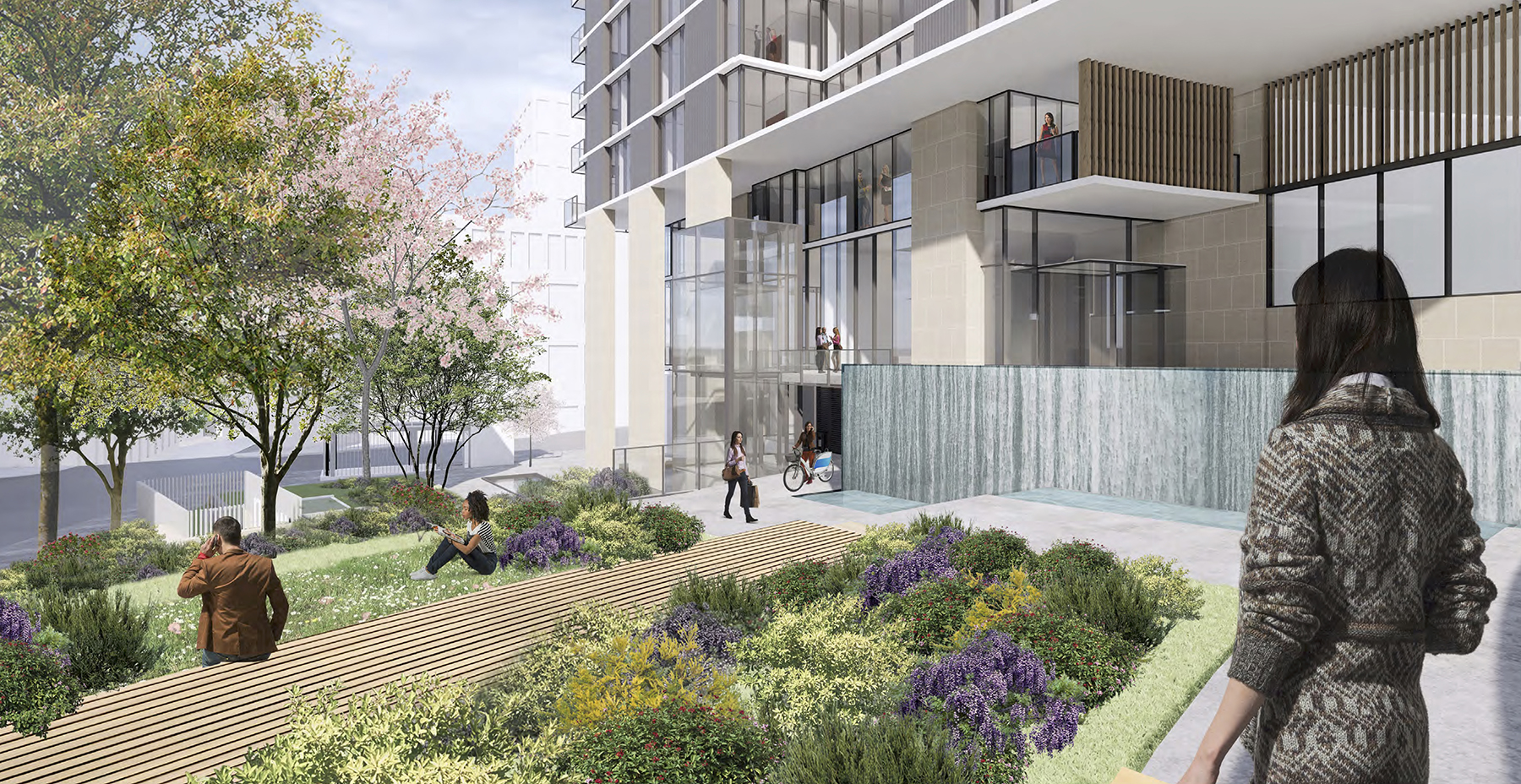 Bosa
3rd & Cherry received unanimous approval at its latest design review meeting and can now proceed with the city's design review process. The project was most recently denied in April at a Recommendation Meeting by the Downtown Review Board.
Plans for 3rd & Cherry include a 58-story tower with 423 residential units and seven levels of parking. There will be just under 13,000 square feet of residential amenities, including a fitness center, lap pool, sauna, steam room, kiddie pool, deck, garden lounge, community lounge, and a kitchen for events.
The project will feature 28,300 square feet of commercial space—including the 25,000 square foot public plaza running from 4th Avenue to 3rd Avenue along James Street.

Bosa
Updated plans include modifications to create a more welcoming Arrival Plaza off Cherry Street with revised street edges, overhead weather protection canopies, pedestrian improvements, and a slight repositioning of the tower.
3rd & Cherry will be contributing to a prominent location downtown, not only across the street from City Hall, but surrounded by historic buildings as well. The site has been vacant for years after plans for a previous project fell through.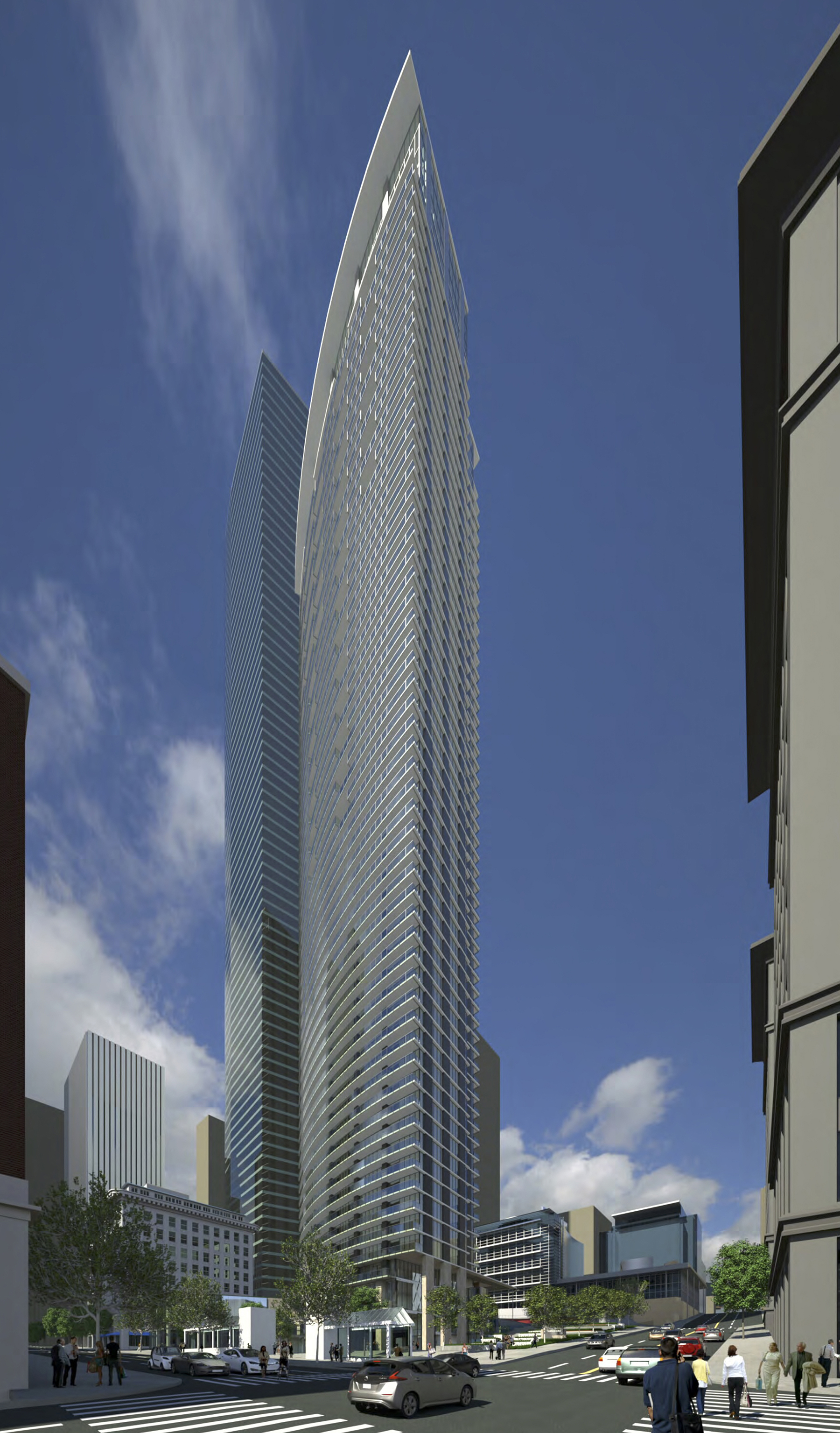 Bosa
Bosa's 3rd & Cherry team includes James K.M. Cheng Architects, PFS Studio, and Joseph Wong Design Associates. Bosa typically serves as its own general contractor.
Bosa is currently building One88 in Bellevue and previously built Insignia in Belltown.