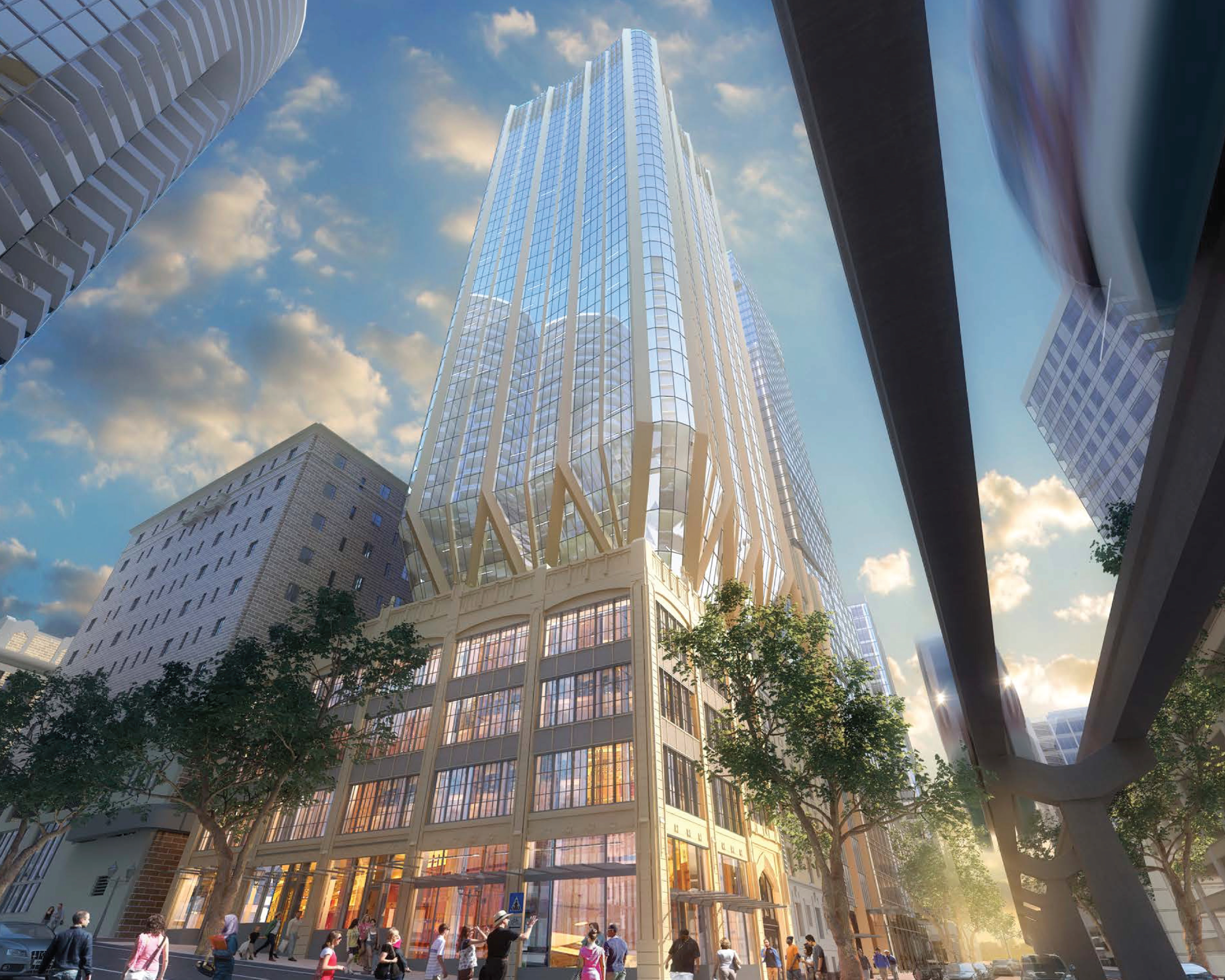 Chainqui Development/MZA Architects
Last month, Chainqui Development and MZA Architects presented their latest design for 2005 5th Avenue. Located on the corner of 5th Avenue and Virginia Street—between the monorail and the Hotel Andra—plans for the nearly 19,500 square foot site include a 42-story tower that incorporates the two landmarked buildings (the Griffin and the Sheridan) on the property.
Plans for the tower feature 3,800 square feet of retail, 464 residential units, 18,250 square feet of office space, and below grade parking with 312 stalls.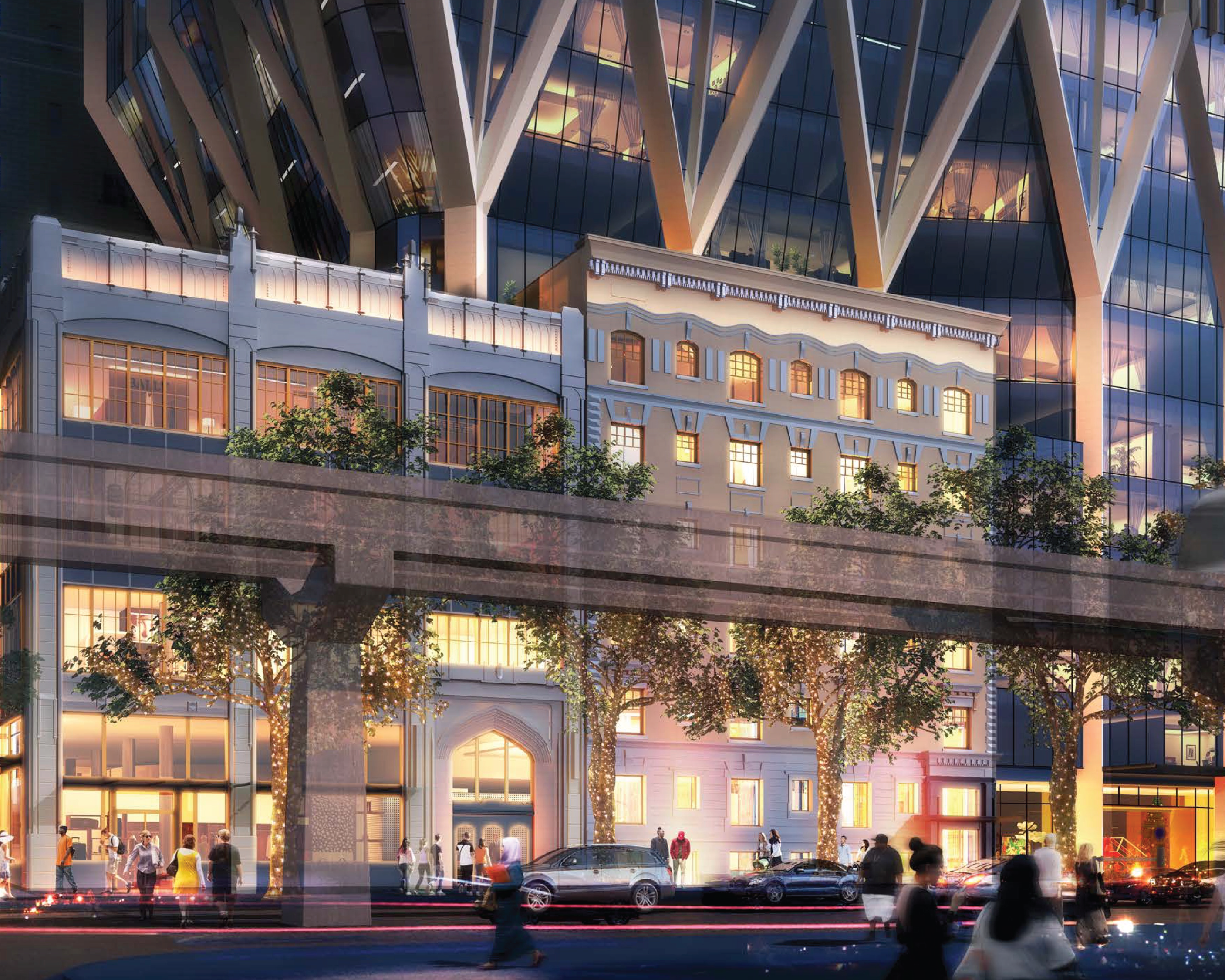 There is also amenity space planned on levels 6 and 14, as well as the rooftop. The plans also maintain the existing retail, office, and residential uses among the landmarked Griffin and Sheridan buildings.
The tower's design follows the New Formalism style which emerged in the 1950s and embraces symmetry, rich materials, and podiums. Local examples include Minoru Yamasaki's Rainier Tower and the Pacific Science Center. The tower also includes elements inspired by tree branches where it transitions from the podium into the tower.
Chainqui Development/MZA Architects