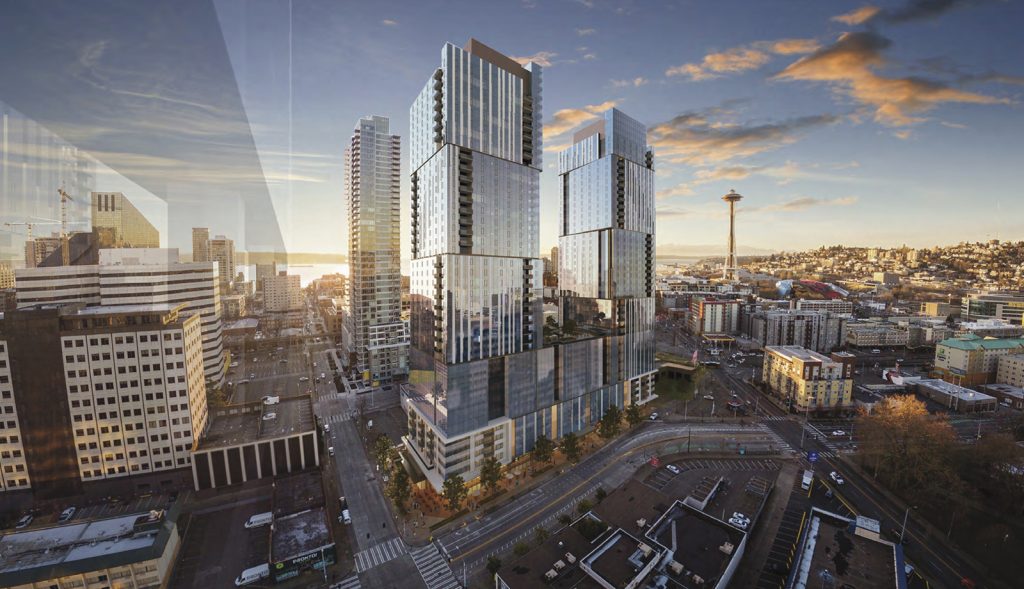 Graphite Design Group
Last week it was reported that Clise Properties sold its two-tower development at 2301 7th Avenue to Onni Group of Vancouver for $78.75 million. The transaction is worth about $2,025 per square foot and includes the master-use permit and plans for Block V, a two-tower, mixed-use project designed by Graphite Design Group.
The 38,880 square foot site is located on the eastern half of the block bounded by 6th Avenue, 7th Avenue, Bell Street and Battery Street. Clise Properties previously submitted a land-use application for two 40-story towers with 638 residential units.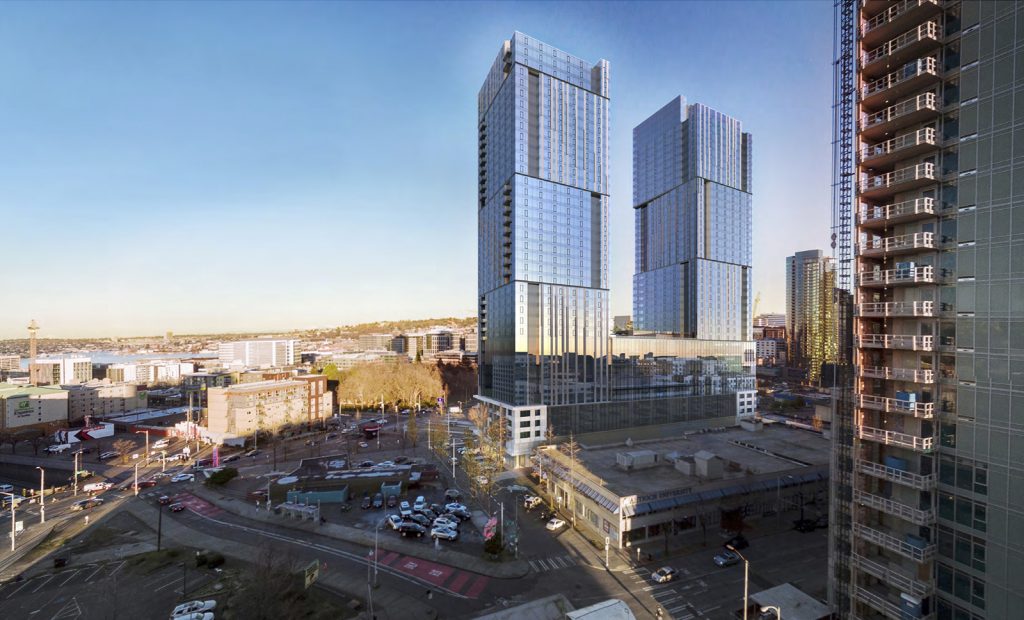 Graphite Design Group
Now, Onni has applied to add 40 feet of additional height to the 400-foot-tall towers, and additional office space in the podium using HALA (the city's affordable housing fund) incentives. The updated plans include 609 residential units, 543 parking spaces (both below grade and structured), 322,321 square feet of office space, and 10,500 square feet of retail.
It is yet to be determined whether the residences will be apartments or condominiums. Onni hopes to break ground in the spring or summer of 2019.
Onni is currently developing towers near The Seattle Times in South Lake Union. They also have plans for a 44-story residential tower at The Showbox site on 1st Avenue should it proceed following opposition to prevent its construction.
Another group from Canada is in the process of acquiring the acquiring the west half of the block from HB Management. HB Management was planning a two-tower high rise project at 2300 6th Avenue. Plans included 891 units, 72 hotel rooms, retail, and below grade parking. Some of the residential units could end up as condominiums.