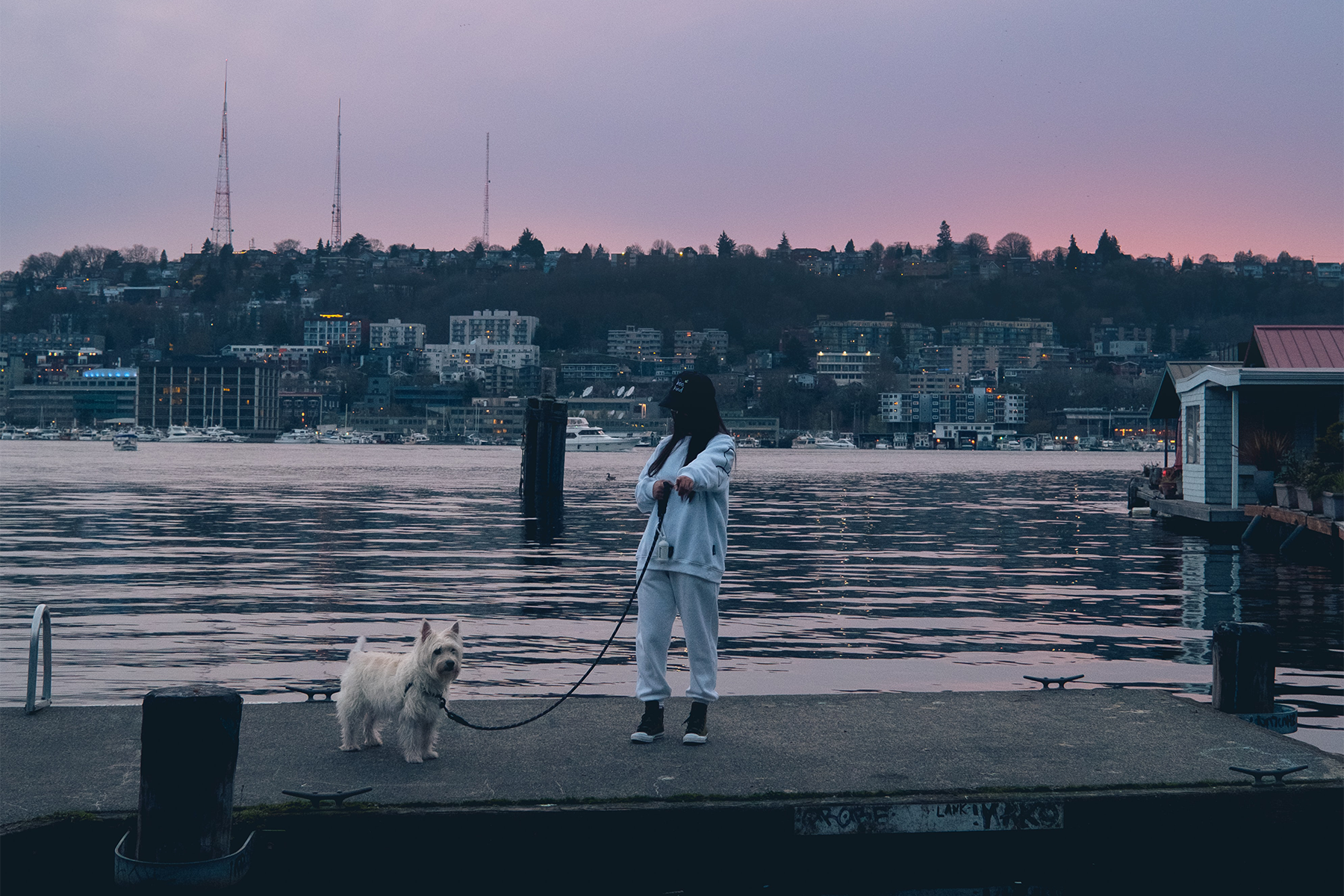 Guest feature by Andrea Needham
Cool winds, hot nightlife, and great music make Seattle the perfect spot to settle, and not just for humans. But being new in town, you may not know all the best spots for you and your four-legged friend to enjoy. With this guide from UrbanAsh, you'll soon realize that The Emerald City is the ideal town for Toto, too.
Getting settled in Seattle
If you're in the planning stages of a move, you may be surprised to learn that there are some good ideas involved in planning for your dog's move, too. Start by getting your dog accustomed to your moving supplies in the weeks leading up to the big day, recommends Preventative Vet. It's also a good idea to give you dog walks in your new neighborhood.
Once you're established in the area, you can enlist the help of a trusted real estate agency like UrbanAsh to help you find your ideal home. And in the meantime, you and your dog can check out all the cool spots in the city.
Lions, Tigers, and Bars, Oh My!
There aren't really lions or tigers, but Seattle does boast a number of pup-friendly libation locations, including:
Fremont Brewing—Fremont Brewing was founded by area attorney Matt Lincecum and brings beers back to its roots, using locally sourced (organic when possible) ingredients. Founded in 2009, this hip hotspot caters to both human and canine kids with a responsible adult in tow. Bring your own snacks as they serve only beer and pretzels.
Beveridge Place Pub—West Seattle's go-to destination for hand-poured ales and ciders, Beveridge Place Pub has a 21-and-up policy but welcomes well behaved dogs of all ages. You can't get food here either, but you can order dinner from one of their many neighboring establishments.
If you've never taken your dog to a pup-friendly pub, you may wonder what the proper etiquette is. Here are the rules of the road:
Pick a spot to visit. Be sure to reference their specific guidelines on where your dog can and can't go.
Bring along waste bags as well as food and water dishes.
Make sure your dog is secured to his leash, anchoring it with your foot as needed.
Don't assume that other dogs will want your attention—get permission before approaching.
Only plan a brewery outing if your dog is 100% on his obedience and listening skills.
Leave the house confident that you can understand the signals your dog sends you. Be prepared to make it a short visit if he seems uncomfortable.
Pick up after your dog without delay.
Grooming is a must
After night out, Chopper's going to need to clean up. Here's a couple of places that do dog grooming right:
Just Around the Corner—Pampered poms and spoiled setters alike flock to JATC Dog Grooming & Boutique. From warm winter jackets to trendy chew toys, you can fill your cart while your dog gets his 'do done.
Rex—Have you ever tried washing your dog at home? It's messy. Rex knows that and offers a DIY dog wash option on top of full service grooming. Grab a few gourmet dog biscuits on the way out.
Park it
Sit, stay, and play with your furry friend at Seattle's dog parks. Here's a couple to check out:
Denny Park – If you don't have time to frolic, find a Rover-certified dog walker and send them out the door to Denny Park, which is a haven of greenery in the middle of the business district.
Blue Dog Pond – This off-leash area features almost two acres of grassy slopes to play a quick game of catch with your canine comrade.
No matter what you like or where you want to go, Seattle's got you and your dog covered. Living in a dog-friendly city is an excellent life perk. Use this guide to help you get started on your Seattle adventures with your dog.
This article was brought to you by UrbanAsh, proud Seattle residents and Washington natives specializing in luxury homes, condominiums, rental properties, vacation / second homes, and land investments. For more information, contact us today!