Two potential downtown mixed-use residential projects have design review meetings this week.
801 Blanchard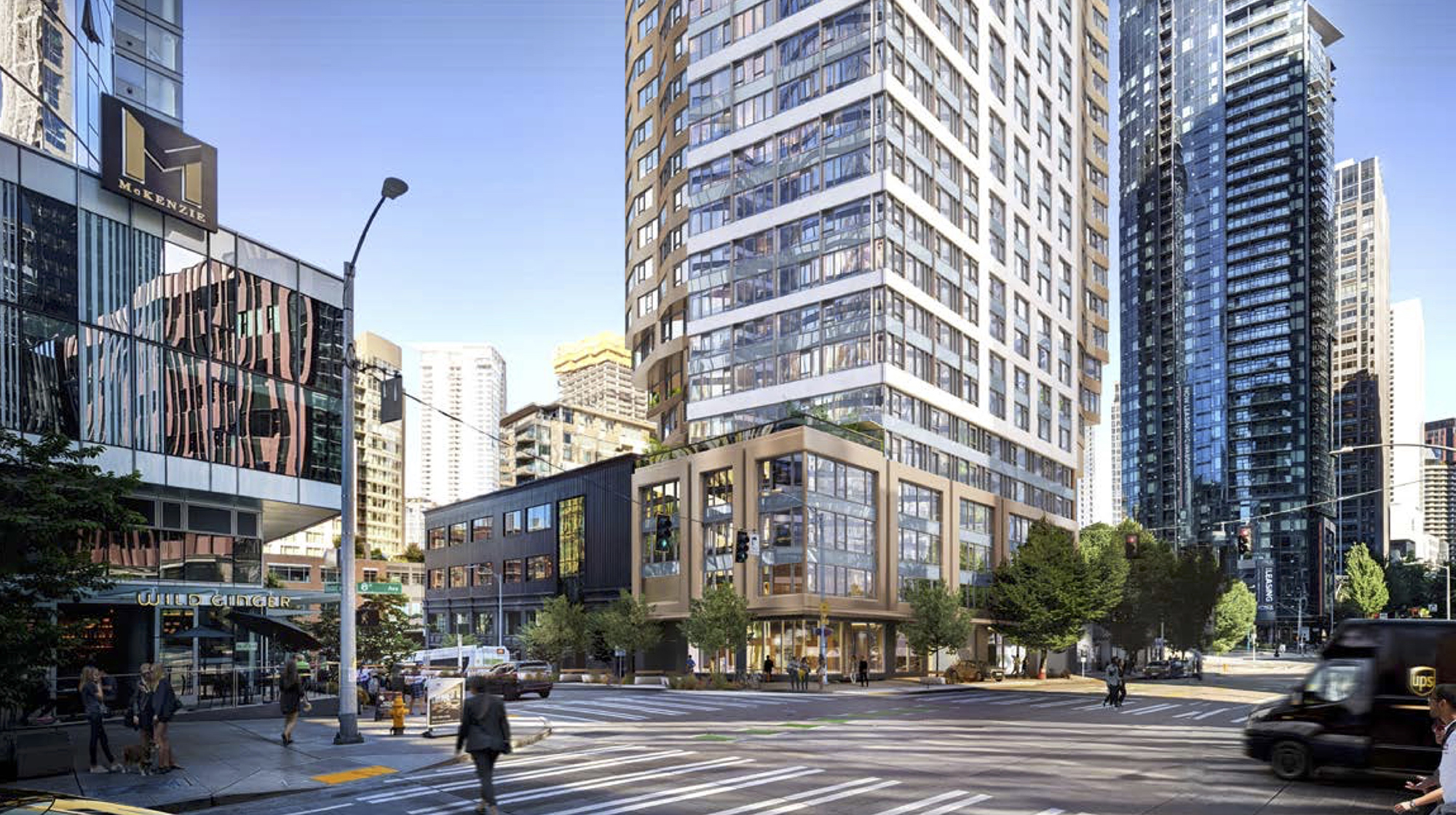 Silverstein Properties/Handel Architects
801 Blanchard is a proposed 45-story mixed-use residential tower located in Denny Triangle–South Lake Union.
Plans call for 418 residential units atop below grade parking and ground level retail. The primary entrance will be located on 8th and Blanchard, while a porte cochere will be located on 8th for residents to valet their vehicle or ride bicycles into.
Silverstein Properties/Handel Architects
The L-shaped parcel—currently surface level parking—is located on the same block as Shake Shack and The Butcher's Table. The new tower will cantilever over the existing buildings.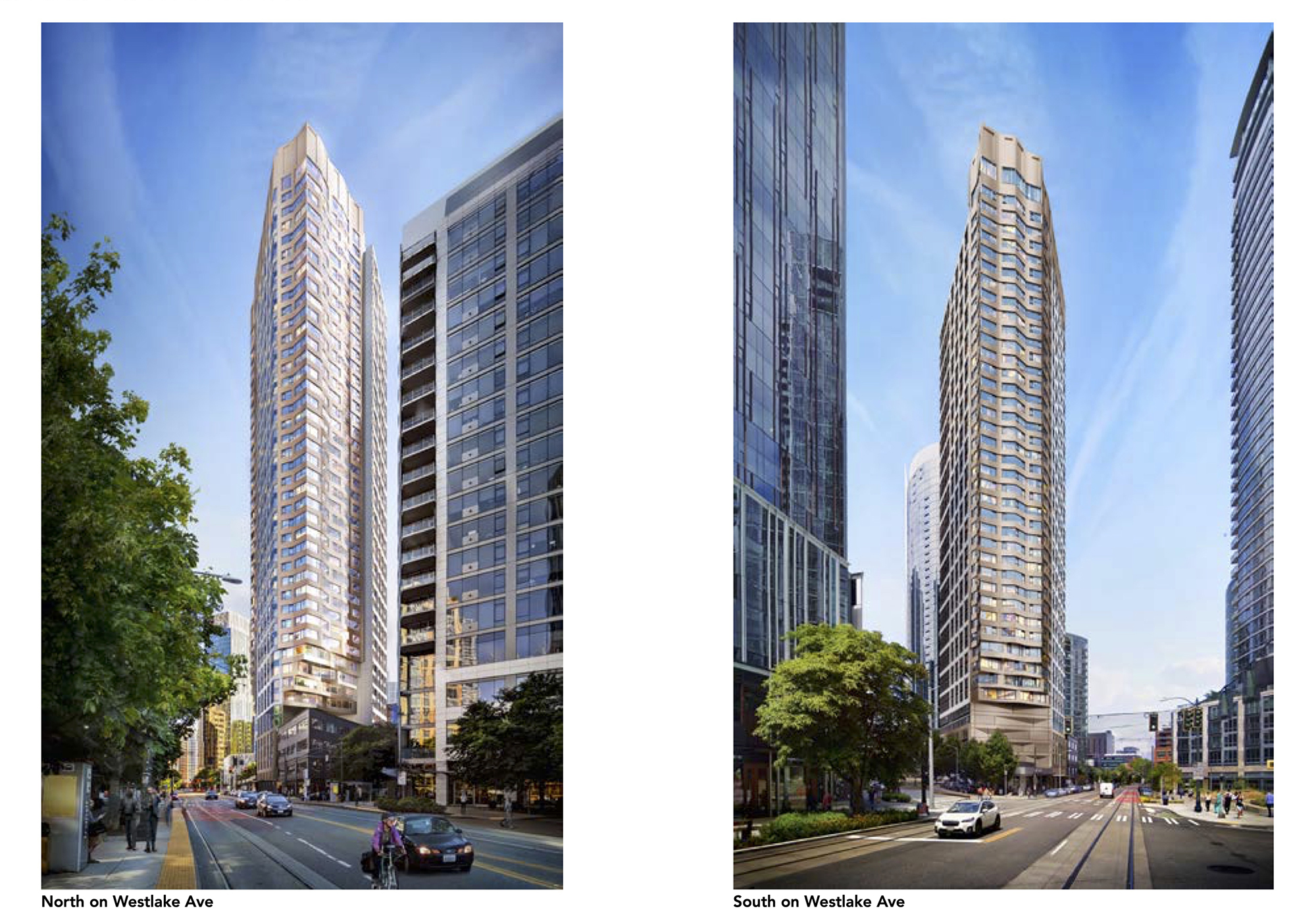 Silverstein Properties/Handel Architects
The tower's design is "inspired by the natural textures found in surrounding mountain ranges of Seattle and geologic formations" as it "appears to be growing out of the ground, sculpted upward and outward."
Current floor plans include:
Studio
1 bedroom
1 bedroom + den
2 bedroom
3 bedroom
3 bedroom + den
There will be two levels of amenities—levels 5 and 44—both featuring indoor and outdoor spaces.
2nd & Bell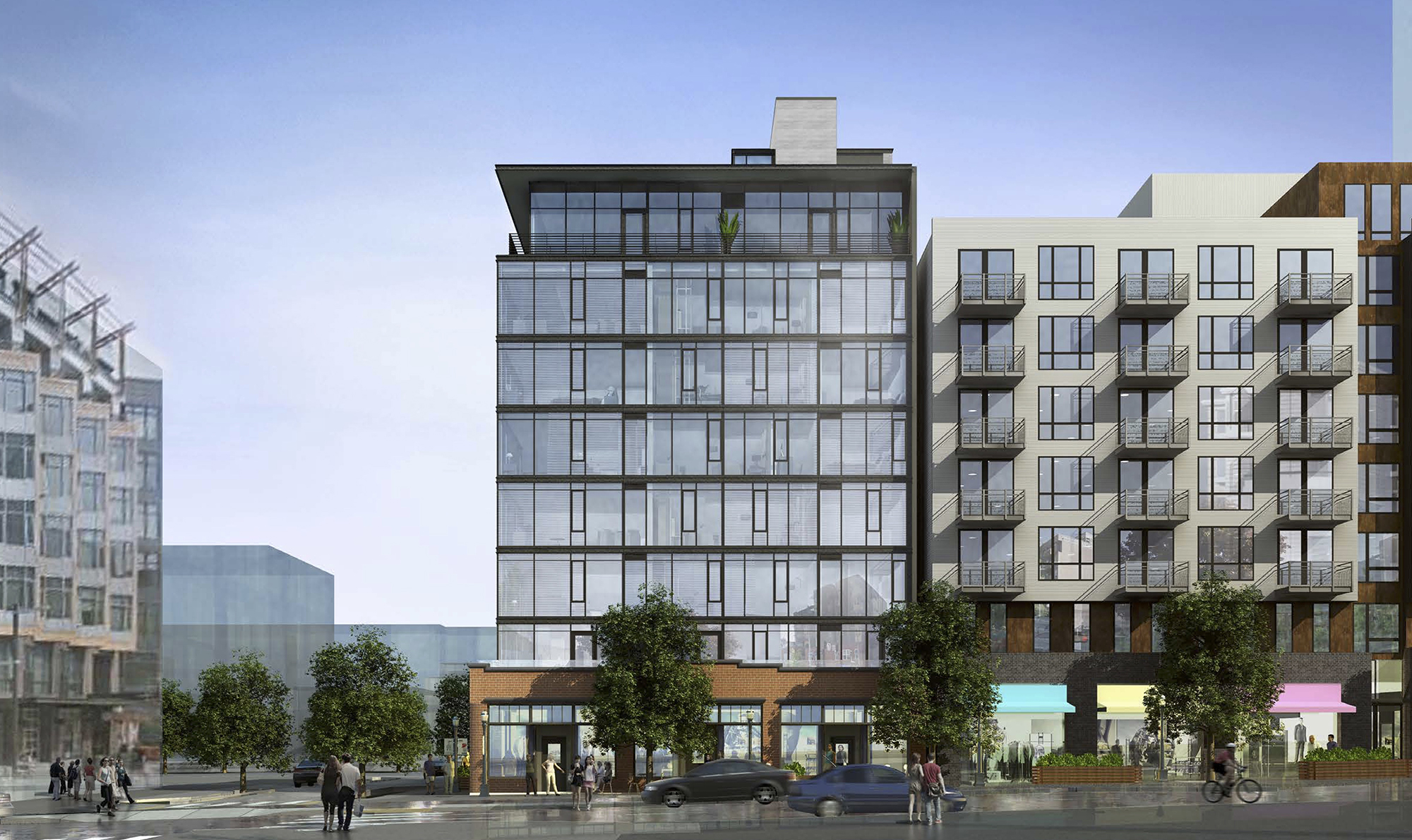 Minglian Realty, LLC/Studio 19 Architects
The other project up for review is 2nd and Bell in Belltown. Plans call for seven levels of residential units over 1 floor of ground level retail space. The ground level will be comprised of the existing ground floor structure which was landmarked.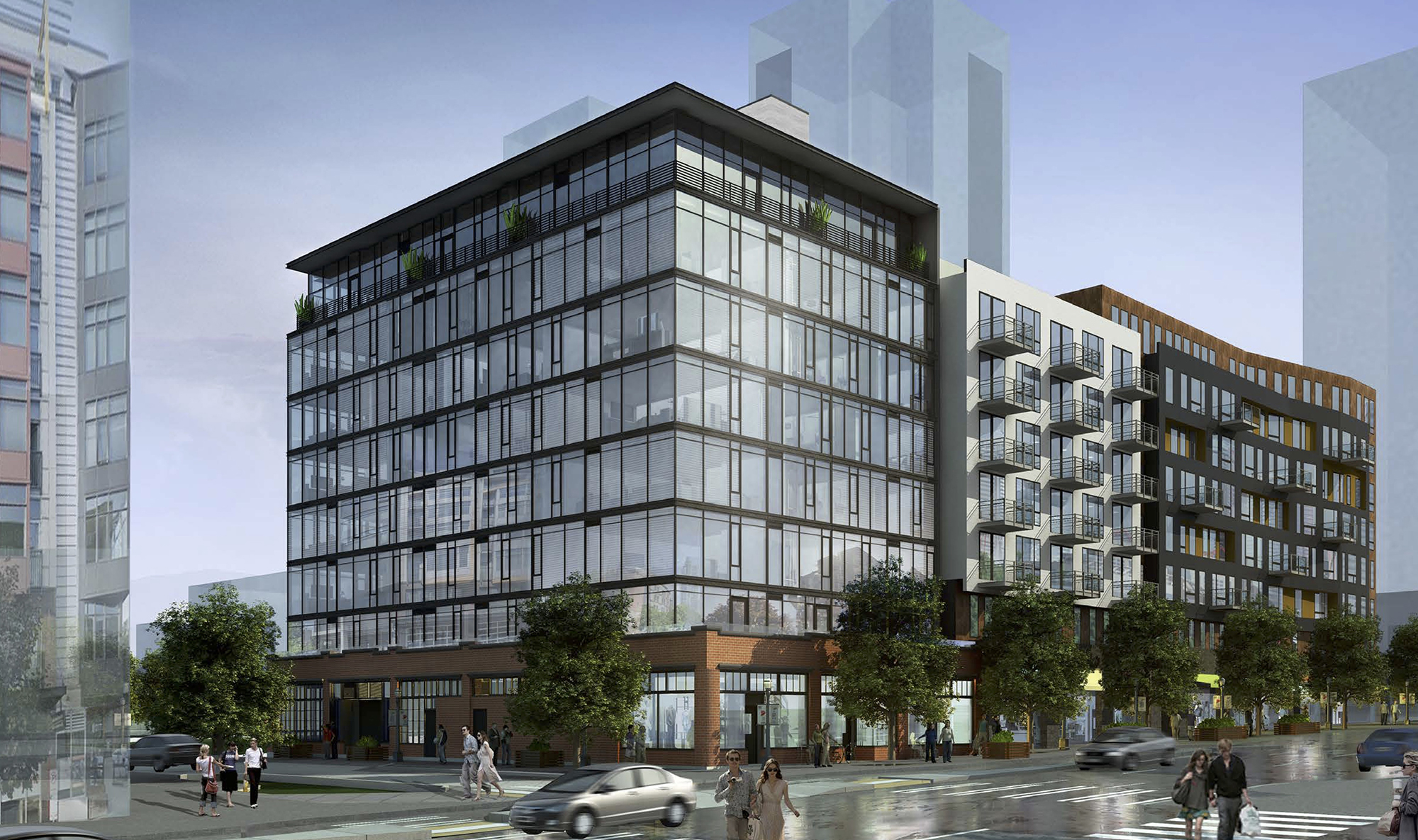 Minglian Realty, LLC/Studio 19 Architects
There will be a second-floor setback to differentiate the contemporary residential part of the tower from the existing landmark structure. Plans indicate 59 apartment units ranging from studios to two-bedrooms. Four out of the five residences on level eight have private outdoor decks.
The project will not include any parking.