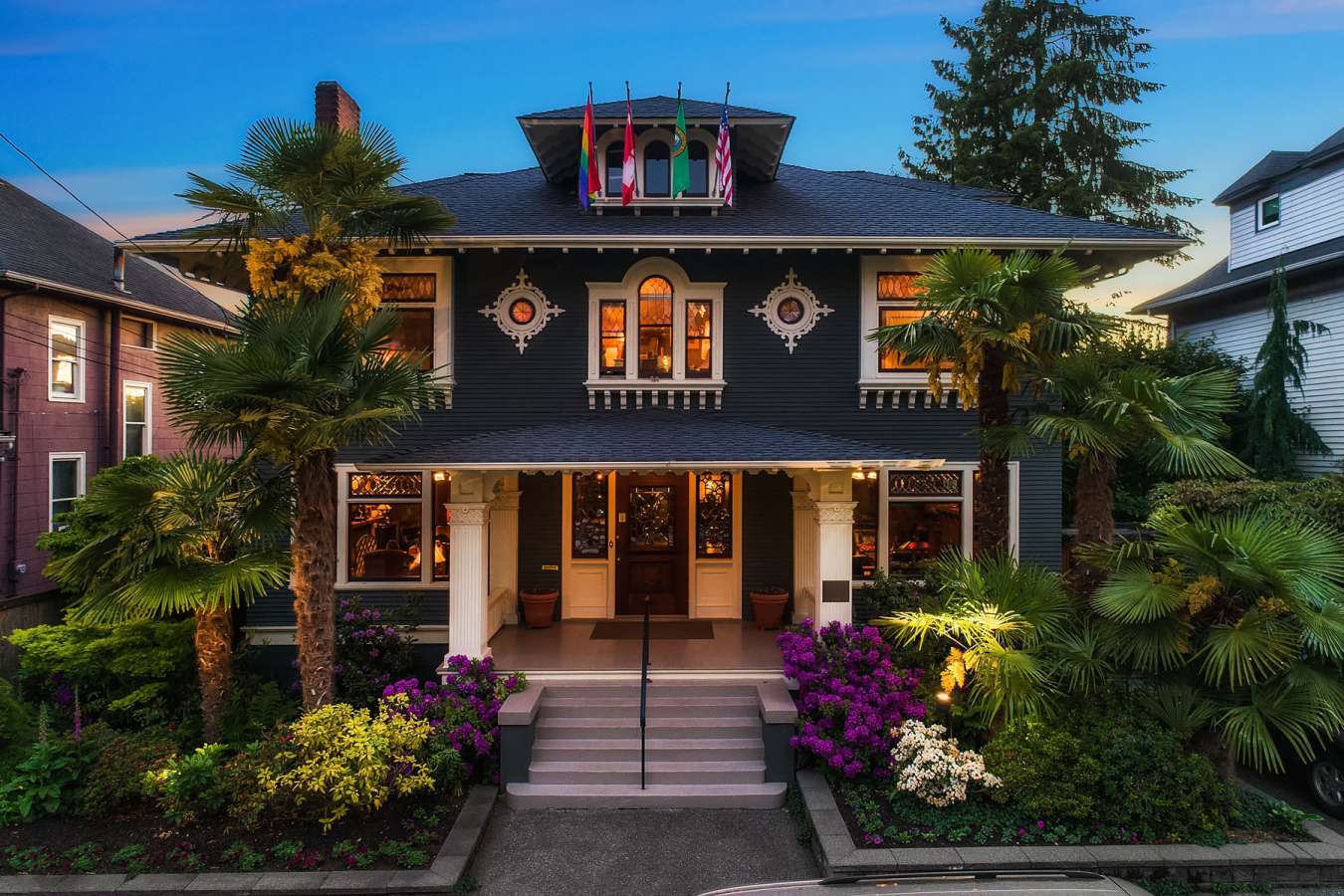 Matthew Gallant/Clarity NW/ Coldwell Banker Bain
Last sold in the 1980s, the Gaslight Inn on Capitol Hill is back on the market for $2.78 million. Built 1910, the 7,708 square foot residence was restored as a bed and breakfast and features 11 bedrooms and 8 bathrooms across its three levels. The lower level includes 3 guest bedrooms, a 3/4 bath, office, storage, and laundry. The second floor contains 4 bedroom suites; while the third floor has an office, den and bonus rooms.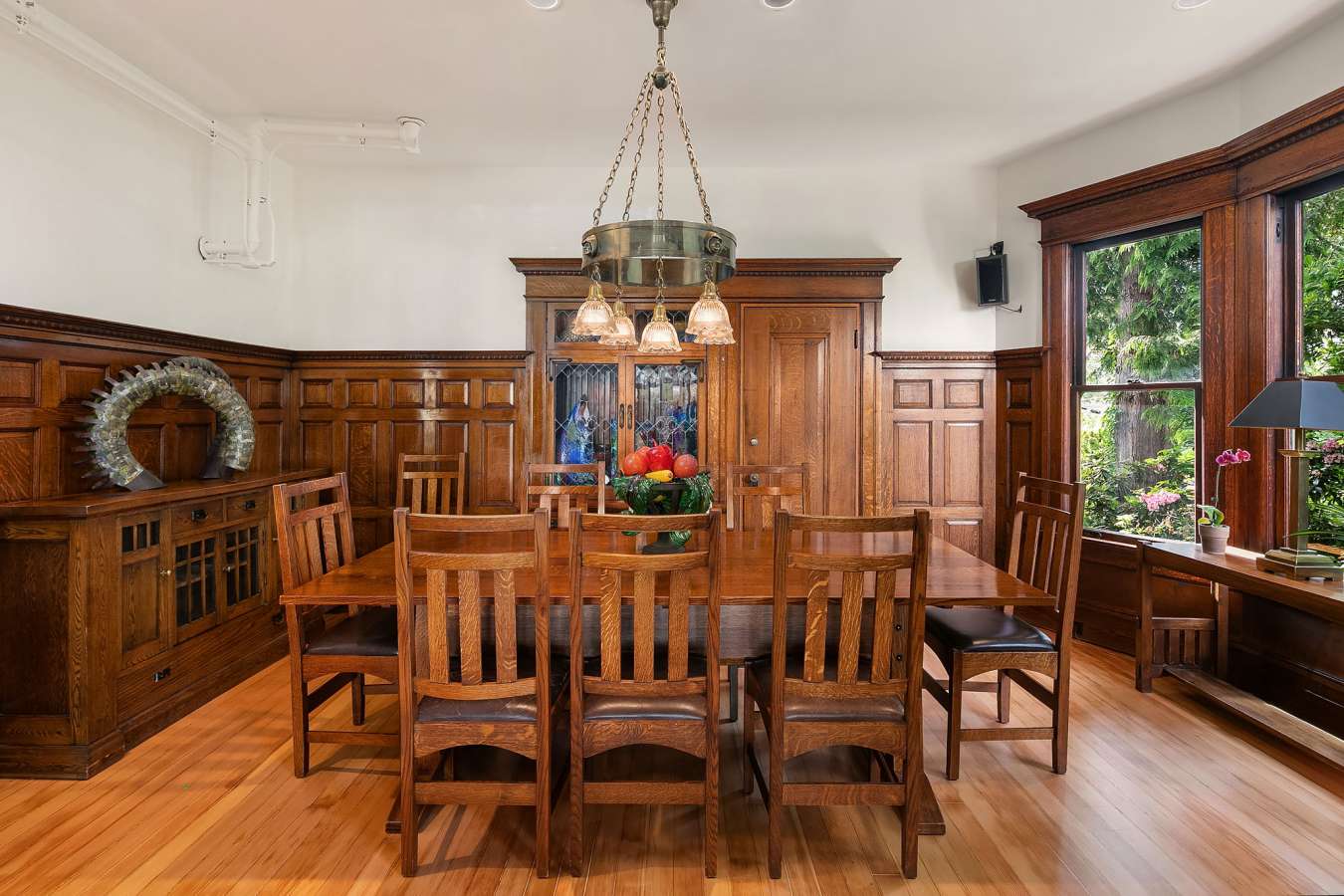 Among the home's finishes are oak millwork, original built-ins, fir floors, and stained and beveled glass.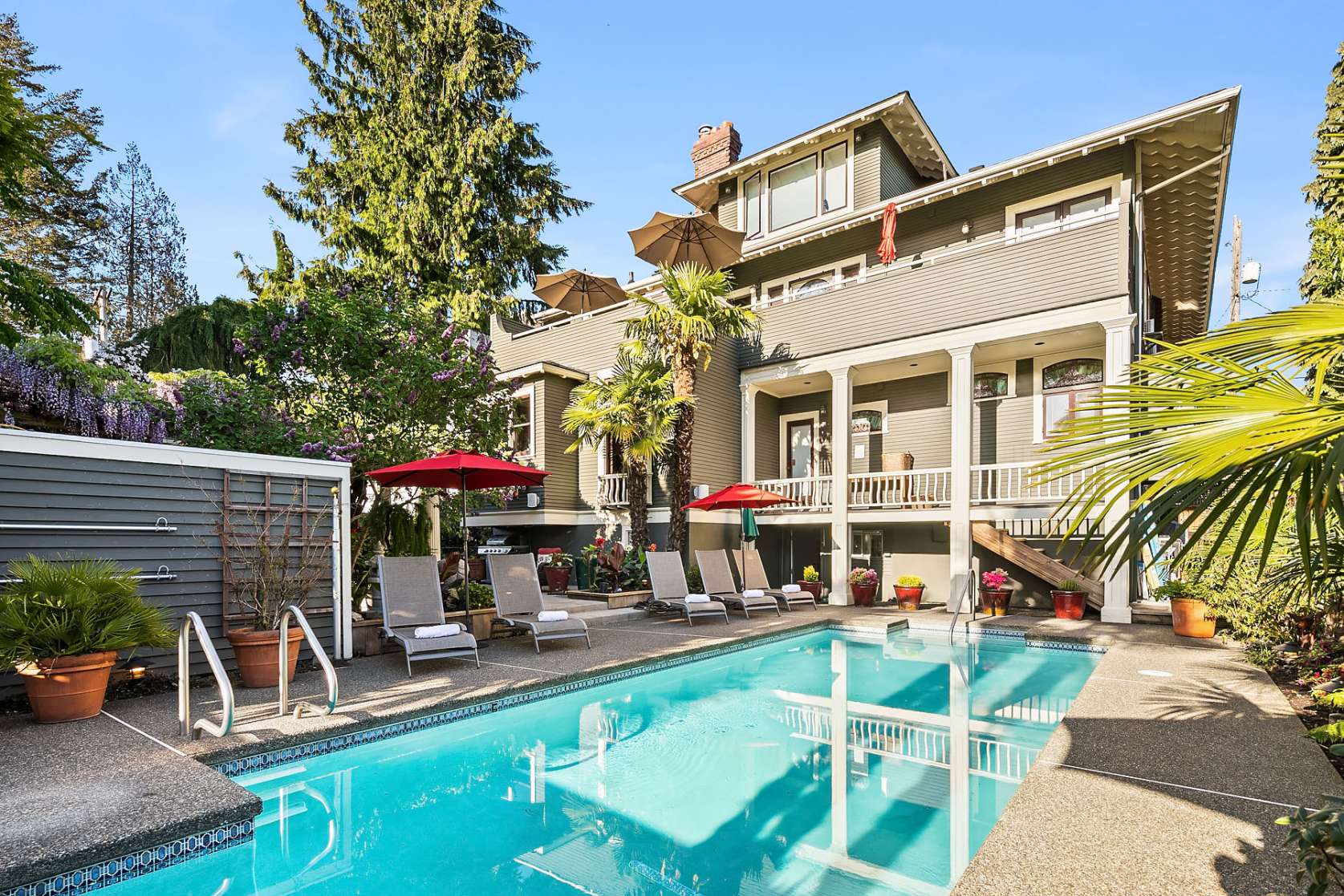 The lush backyard is complete with an outdoor patio, dining area, wisteria-draped trellis, heated pool and poolside lounge area.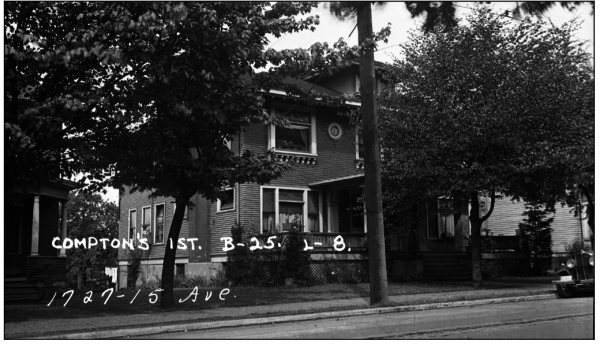 Back in October 2015, the city awarded the residence landmark status given that "it is associated in a significant way with a significant aspect of the cultural, political, or economic heritage of the community, City, state or nation," and "it embodies the distinctive visible characteristics of an architectural style, or period, or a method of construction." The home was originally built in the early 1900s by Paul Singerman, a business owner and philanthropist, for $7,000.
You can learn more about 1727 15th Avenue here.