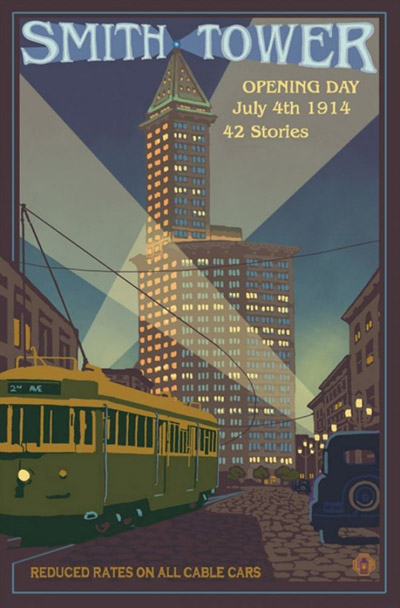 According to King County documents, Unico Properties just paid over $73.7 Million for the historic 42-story Smith Tower- double the value from 3 years ago. The sellers purchased the landmark back in 2012 for $36.8 Million.
Built in 1914, theSmith Tower(2nd and Yesler)is the oldest skyscraper in the city. At the time it was the fourth tallest building in the world, and the tallest on the West Coast for 50 years.
Unico said it plans to invest in cosmetic upgrades, such as elevator modernization, increasing natural light in the elevator lobbies, updating the restrooms and amenities on the Observation Deck/Chinese Room at the top of the tower. All of the improvements must go through approval and adhere to the historic preservation set by local and national landmark preservation boards.
START YOUR HOME SEARCH TODAY!– Set up your search criteria and alerts, to be the first notified of new listings.