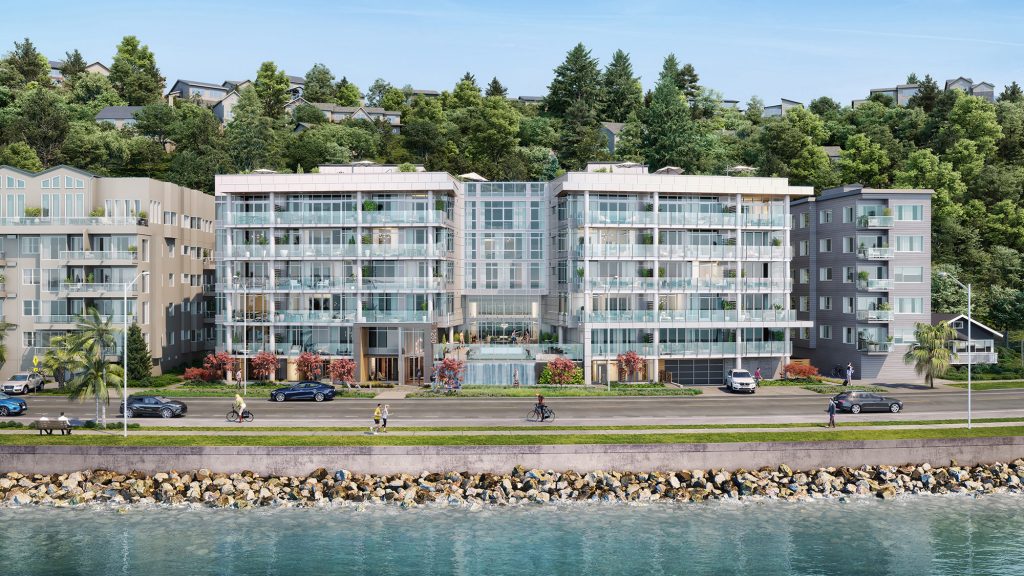 Tiscareno Associates/Vibrant Cities
A new luxury condo project is coming to West Seattle's waterfront next year. Infinity Shore Club Residences is a 40-unit luxury condo project located at 1250 Alki Avenue SW. Designed by Tiscareno Associates and developed by Vibrant Cities, the 6-story project includes a 2-story lobby, 3,000 square feet of clubhouse space, and a rooftop deck.
The highlight of Infinity Shore Club Residences is its namesake: the infinity pool. Situated between the two towers of the project is a 1,600 square foot central court with a sundeck, pool and hot tub. The hot tub flows into the pool that then flows into a water-wall at the front of the project.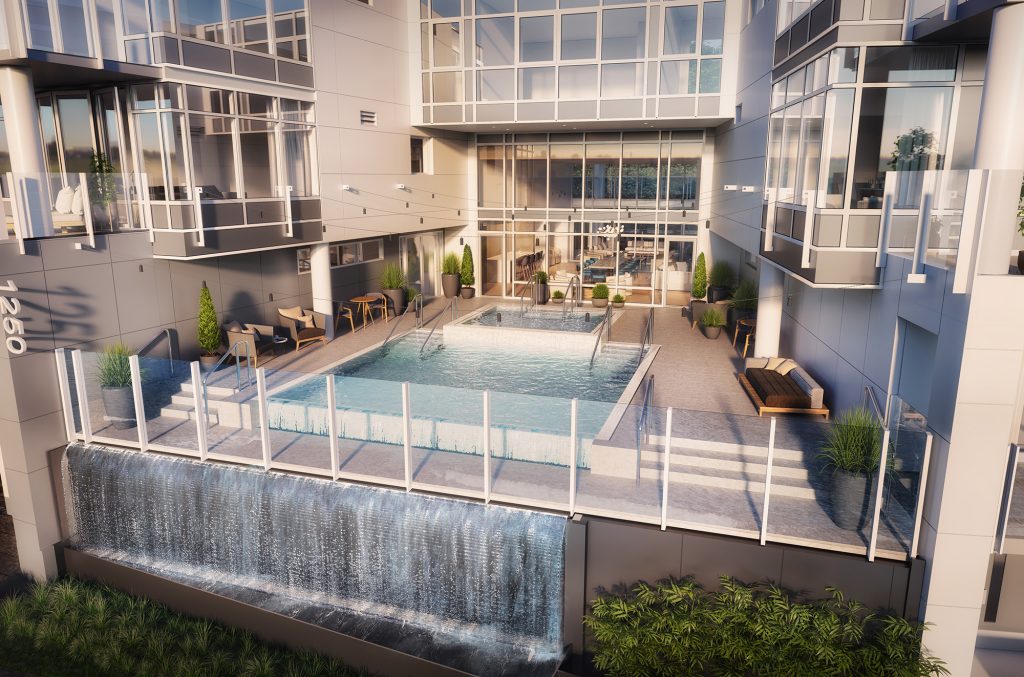 Tiscareno Associates/Vibrant Cities
Additional amenities include outdoor kitchens, private terraces, gas firepits, a dog wash room, car wash station, fitness room, and conference room.
Homes at Infinity Shore Club Residences will be available in a variety of options: one-, two-, and three-bedroom units ranging from 1,108 to 2,382 square feet in loft style, 2-story units, and penthouses. Units will also feature large balconies running the length of each individual unit with moveable walls and glass railings-maximizing the waterfront views. Pricing will range from $1.5 million to $5 million.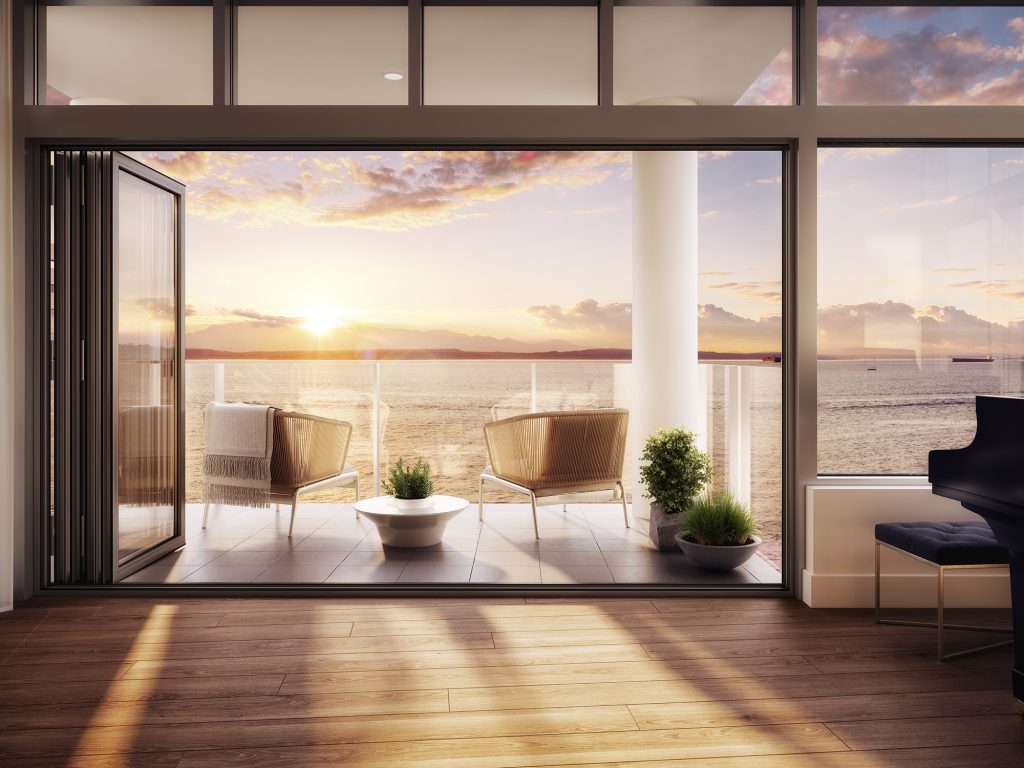 Tiscareno Associates/Vibrant Cities
The "horizontal high rise" broke ground in December of 2019. It is the largest condo project planned for West Seattle this year.