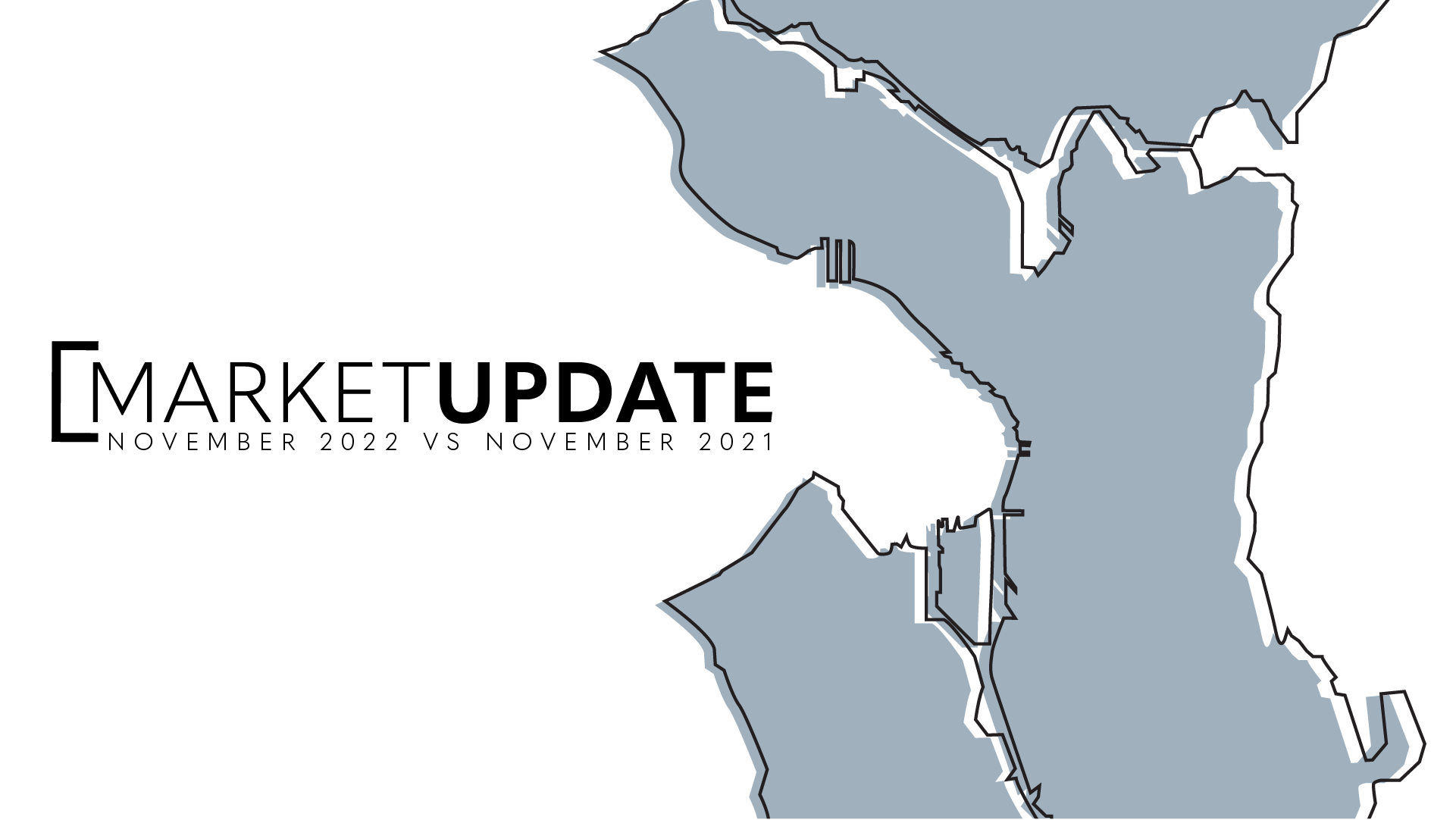 November 2022 King County NWMLS Market Update 📊⁣⁣⁣
📈 Despite seasonal slowdown, NWMLS brokers report pent-up demand for housing
📈 Sellers who price to the market are attacting offers as the median price in King County is up $10,000 from a year ago.
📈 November's inventory was up to 2.36 months, the best since January 2019—last year, there was less than a month's worth of inventory.
📈The median sales price in Seattle for single family homes was up nearly 6.5 percent from last year.
📈 There were 48 new condos listed and 23 closed sales in Area 701 (Belltown, Downtown, Pioneer Square, and part of South Lake Union).
⁣⁣
💬 Please reach out if you have any questions or would like to chat about navigating the market. We're ready to help and lend our expertise.⁣⁣⁣
⁣⁣