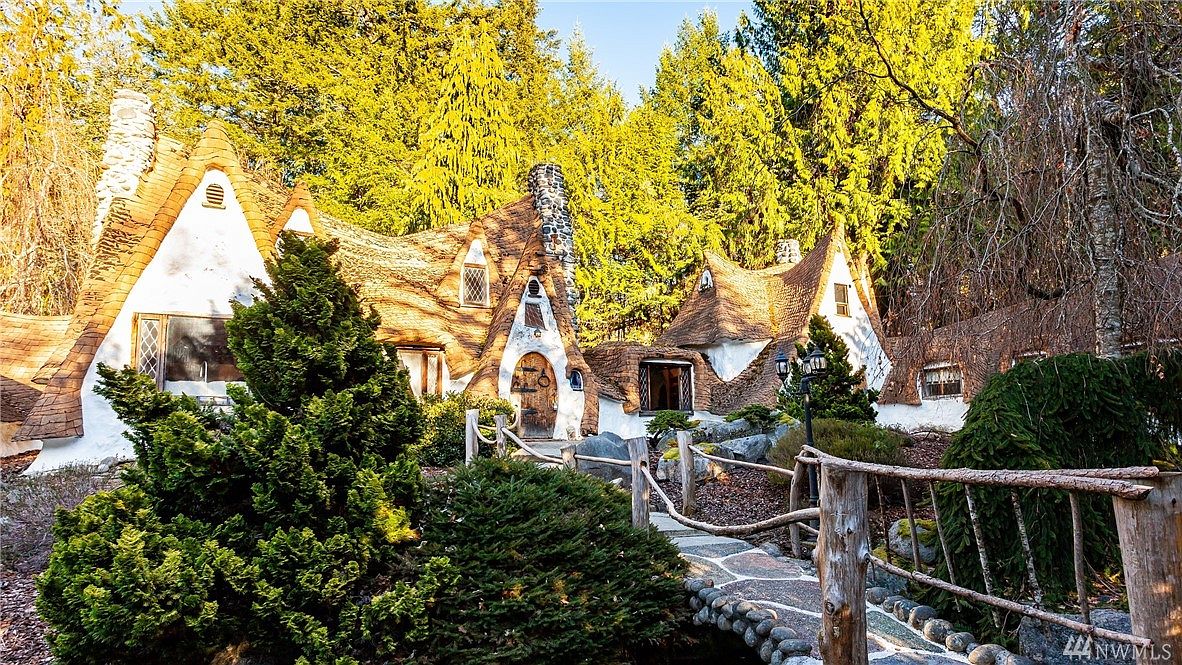 Berkshire Hathaway HS NW via NWMLS
Tucked away on 5 acres in the lush forest of the Olympic Peninsula, the storybook cottage was constructed in phases beginning in the 1960s. Earlier this year we shared the opportunity to purchase this storybook property. Since then it has sold, but that doesn't mean that you have to miss out on the fun!
Now called the Olalla Forest Retreat, the new owners have made the private attached suite available for booking on Airbnb.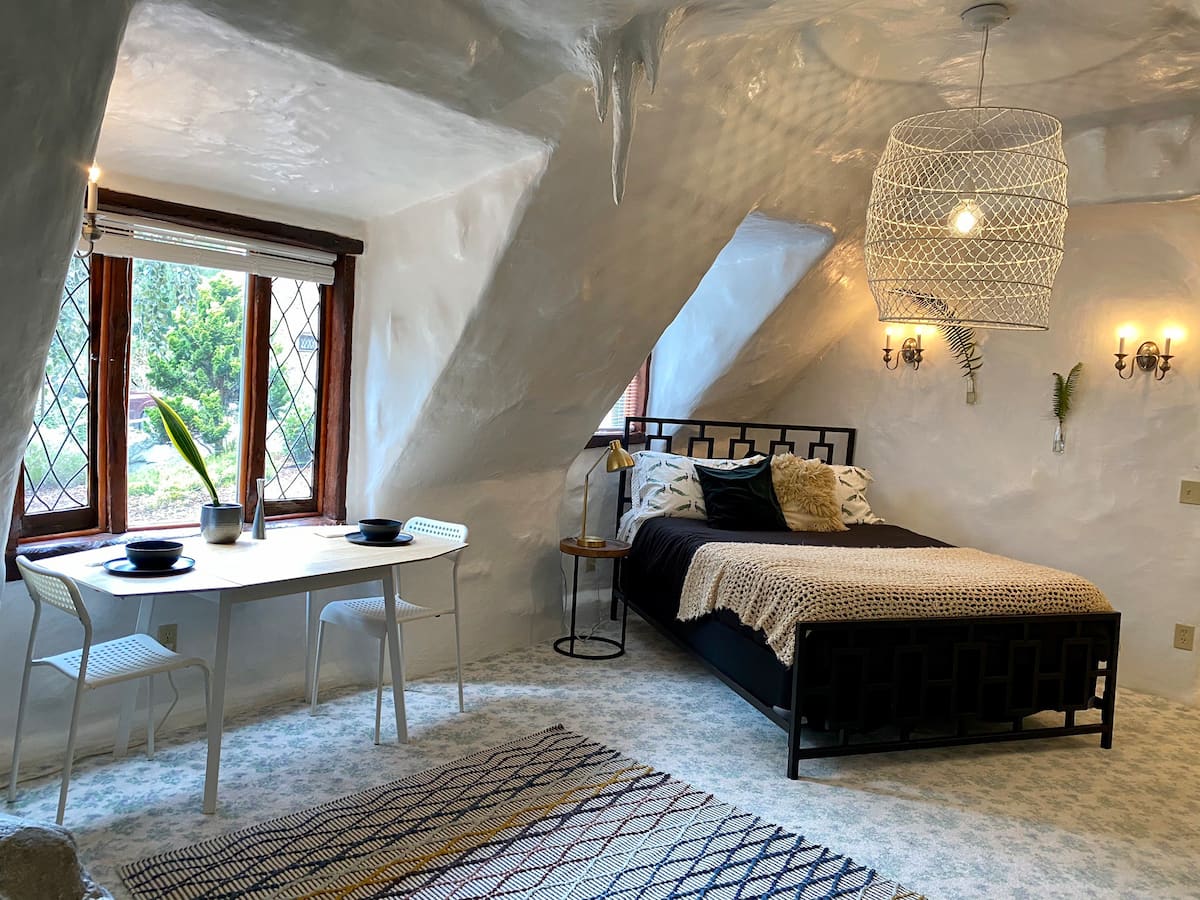 Airbnb/Instagram @Olalla_Forest_Retreat
The room is about 300 square feet and includes a queen bed, leather sofa, and dining table. A wonderful detail in the room is the remote-controlled candle-filled fireplace. Outside you will find a hammock and pathway leading to the 3,800 square foot patio complete with an outdoor spa and kitchen.
You can learn more about the space and plan your visit on Airbnb or follow the property on Instagram at @Olalla_Forest_Retreat!