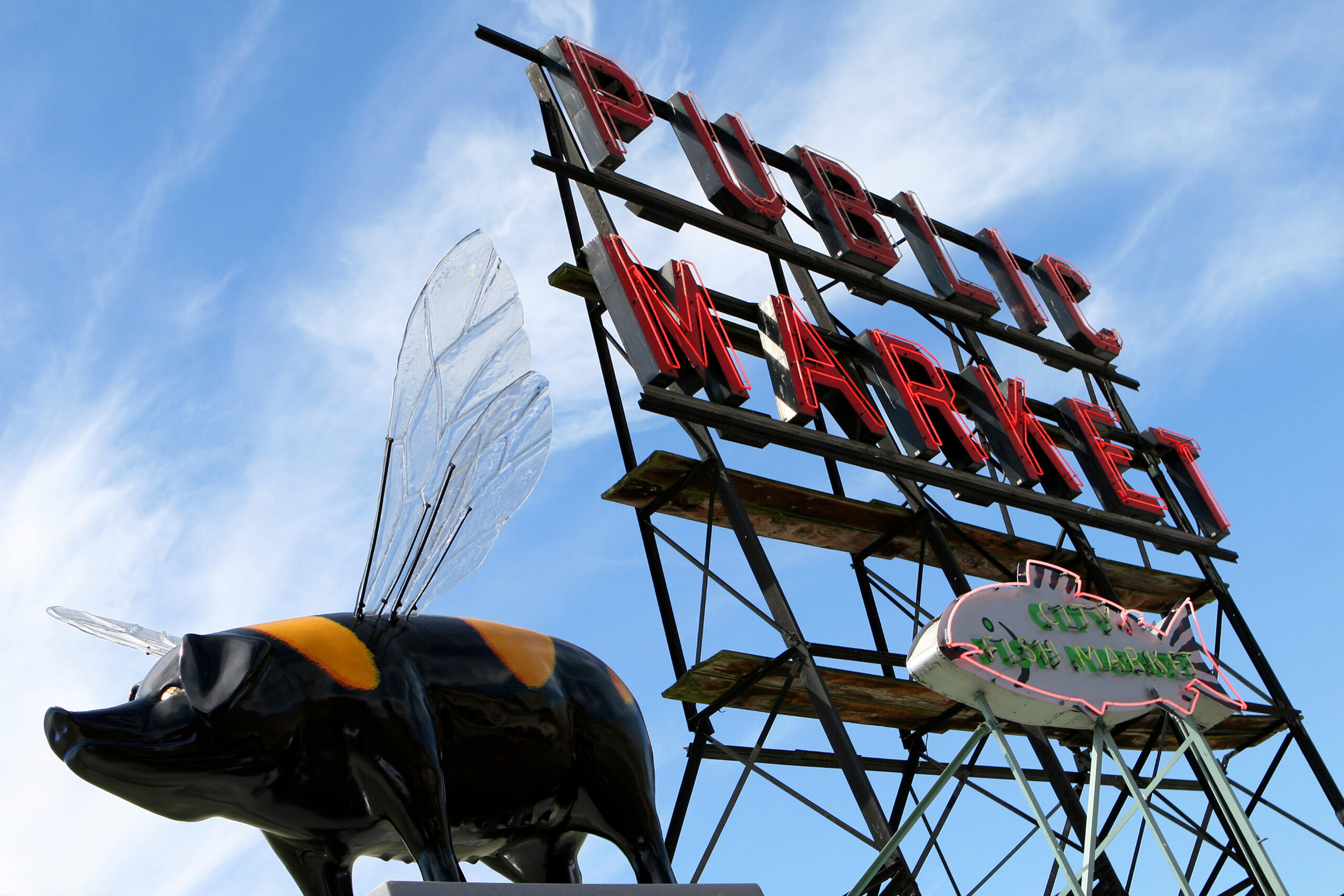 Join us on October 29th to celebrate the changing of the seasons at Pike Place Market's Harvest Festival. Meet the producers, enjoy live music, giant pumpkin carving, pottery demos, free history tours, a flower wall photo-op and more!
In honor of the Pike Place Market Foundation's 40th birthday, 40 larger-than-life fiberglass pigs from the 2001 and 2007 "Pigs on Parade" will be back at Pike Place.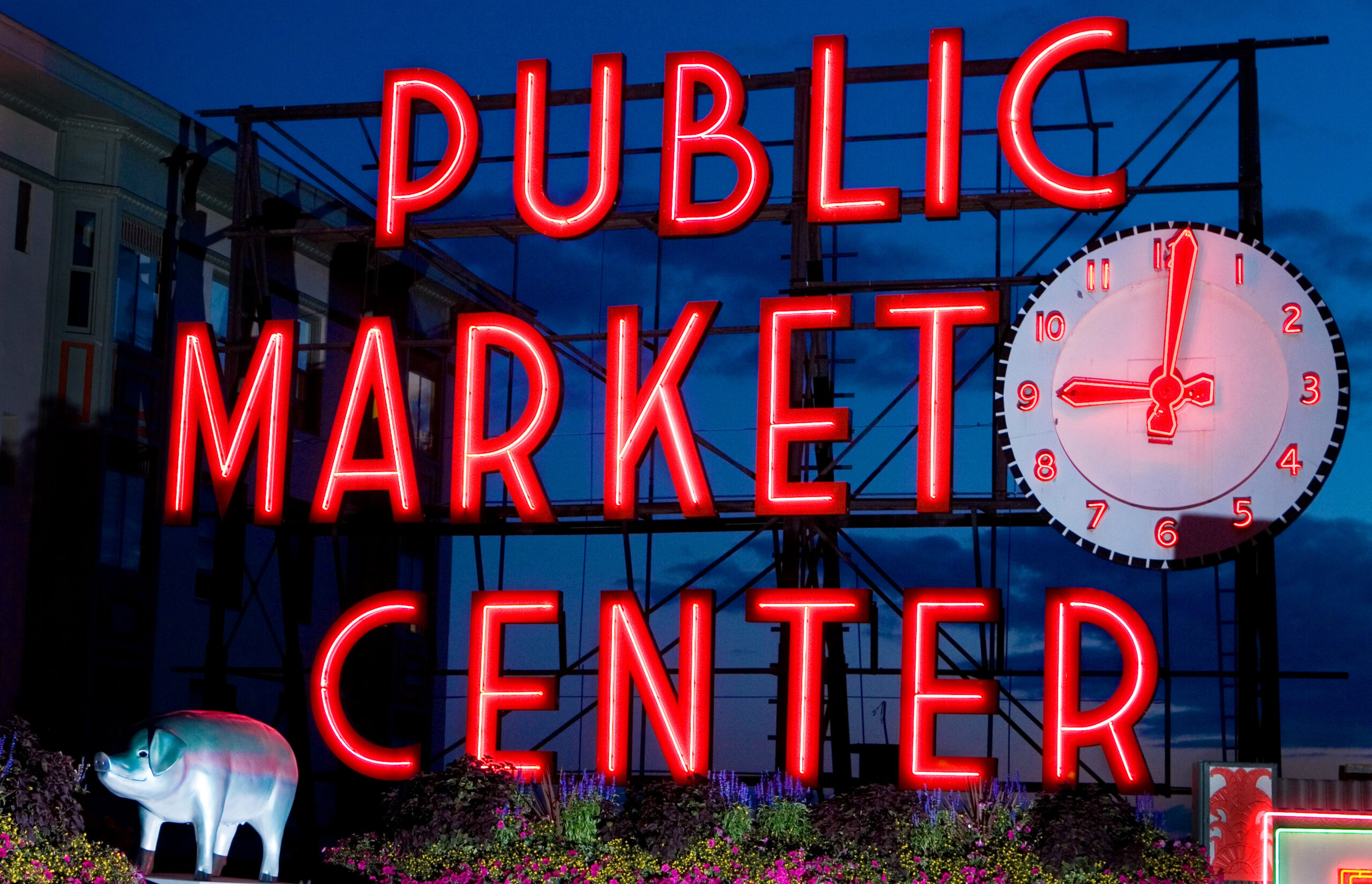 There are two ways you can vote for your favorite pig and the chance to win Sur la Table prizes!
You do not need to make a donation to be entered to win a prize, however, you can visit the foundation's online pig pageant gallery to make an online donation and to vote for your favorite.
You can also vote in person at Harvest fest on the 29th. Entries must be received by October 31st and winners will be drawn and contacted on November 1st. Full drawing rules can be viewed here.