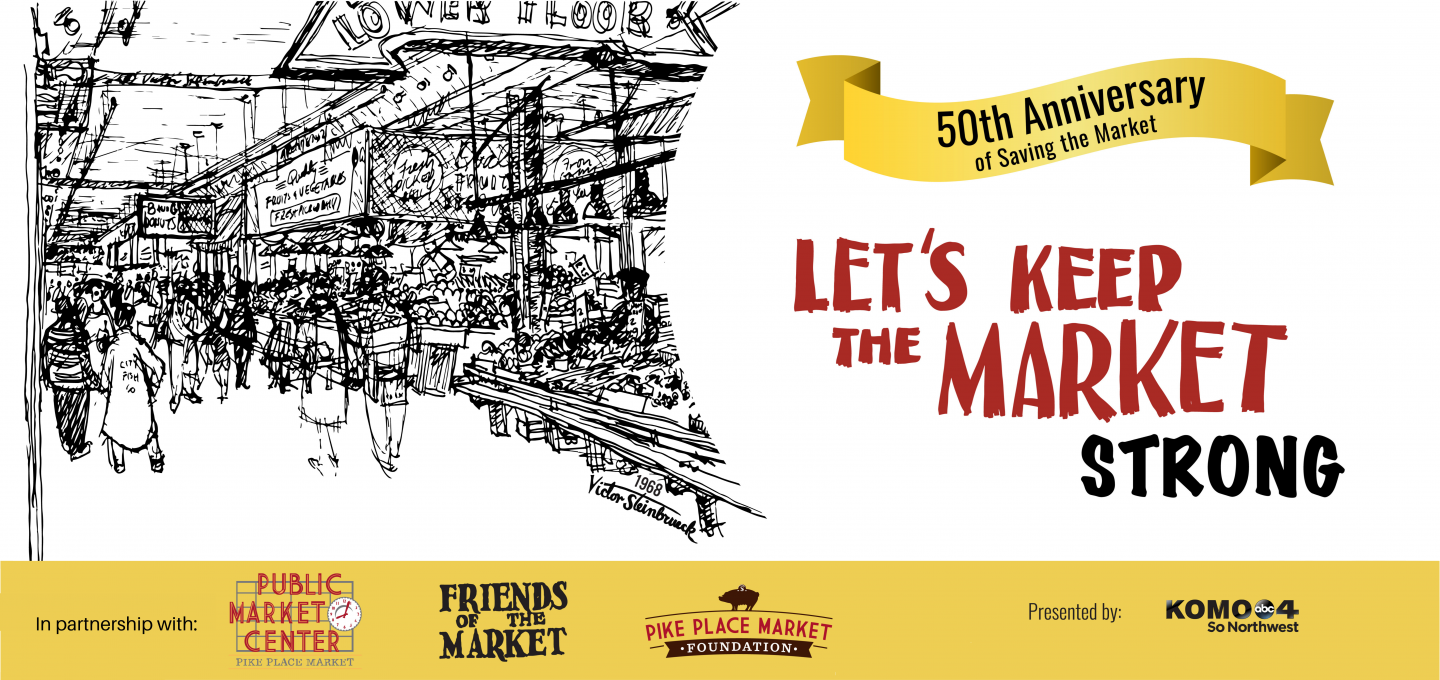 On October 23, join Pike Place Market, Friends of the Market, and the Pike Place Market Foundation for a celebration of the 50th Anniversary of the Citizens' Initiative to Keep the Market!
Throughout the day enjoy a number of Market activities including special commemorative gifts, craft demonstrations, one-of-a-kind shopping and more.
They will also be screening "Labor of Love: Saving Pike Place Market," the official documentary about the battle to save the market. Tickets can be purchased here. You can also watch the documentary online at KOMONews.com.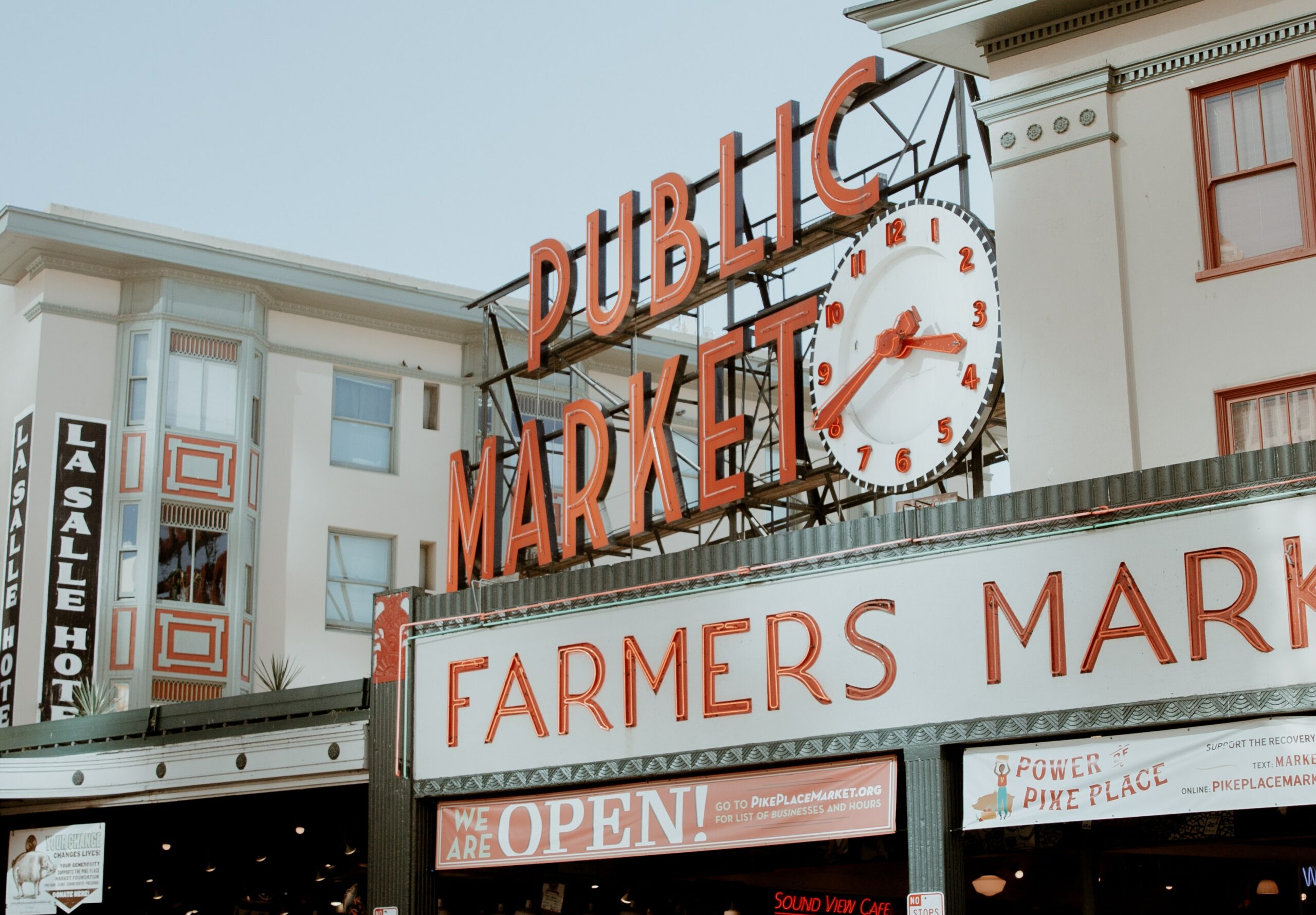 In the early 1960s, a group of businessmen known as the Central Association of Seattle unveiled a downtown development plan which included replacing the market with a plaza including apartment towers, office buildings, and a hotel.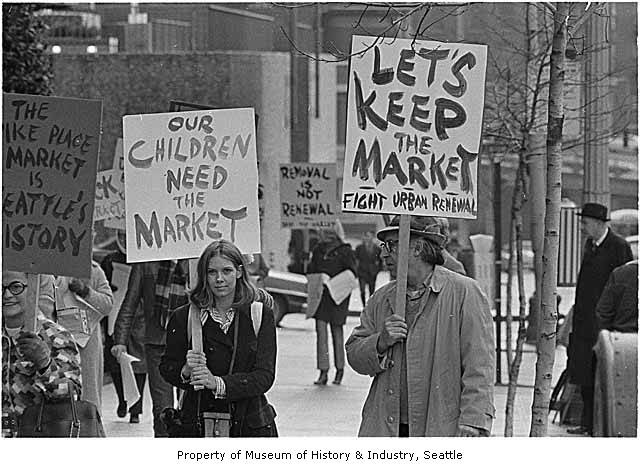 The Friends of the Market organization was then established to advocate for preserving the market and protecting it from demolition. In 1971, "Let's Keep the Market" initiative was added to the November ballot where the Seattle community voted to save the market.