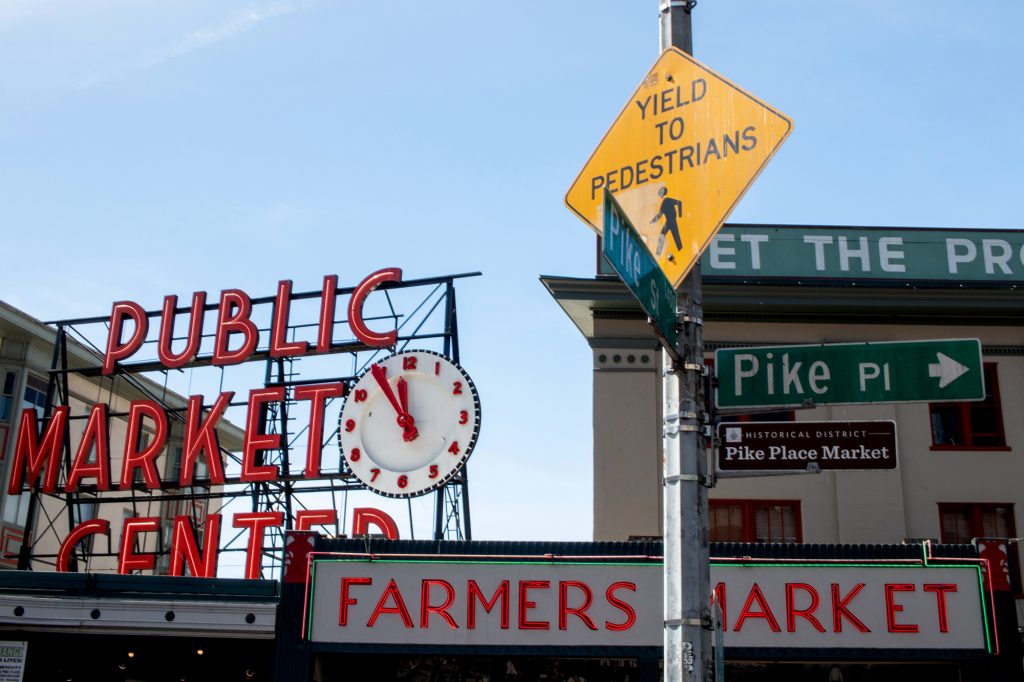 This week Pike Place Market celebrated its 113th anniversary. The Market typically welcomes more than 10 million visitors per year, however due to COVID-19 those numbers will not be met this year. This means that the Market community needs our help and support now more than ever.
Ways to Help
The Pike Place Market Foundation launched the Power of Pike Place Recovery Campaign to raise at least $3.5 million this year to support the Market community.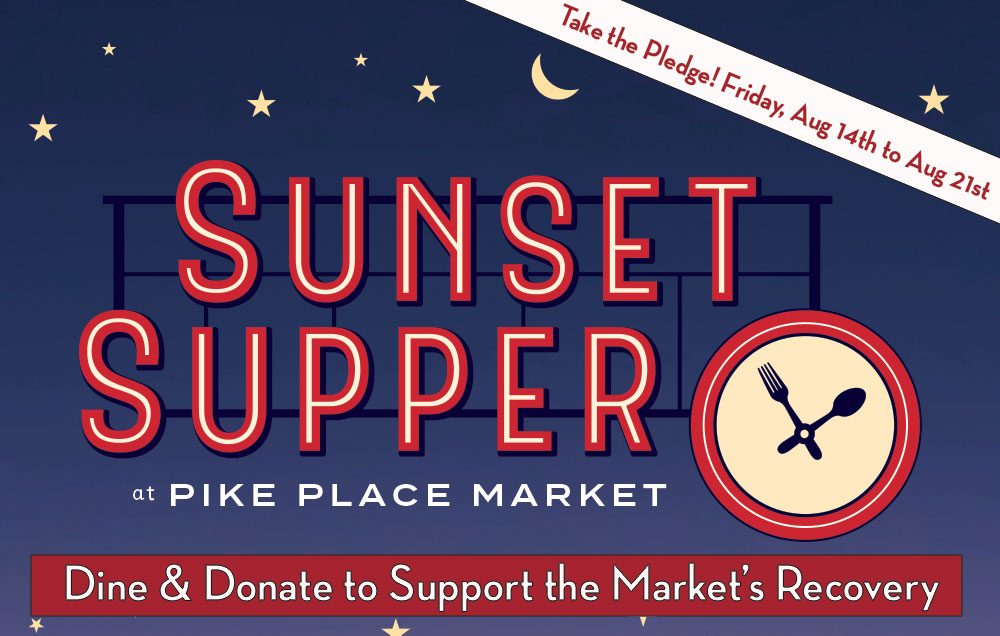 With this year's Sunset Supper being postponed until 2021, now through August 21st you can take the Sunset Supper Ticket Pledge to dedicate the value of your event ticket(s) or table(s) to dine at a Sunset Supper partner restaurant and DONATE to the Power of Pike Place Recovery Fund.
Everyone who participates will be part of a giveaway for 2 VIP Patron Tickets to the next Sunset Supper.
Subscribe to the Pike Place Market YouTube page to see everything it has to offer.
Visiting the Market
That Market has taken steps to create a healthy environment for all businesses and shoppers by including the following safety measures:
Social distancing signage
Mask requirements for everyone (including free masks at the information book on the corner of Pike Street and 1st Avenue)
New handwashing stations
Increased cleaning
To help plan your visit here is a list of businesses that are currently open, as well as restaurants with outdoor dining and new pop-up patios.