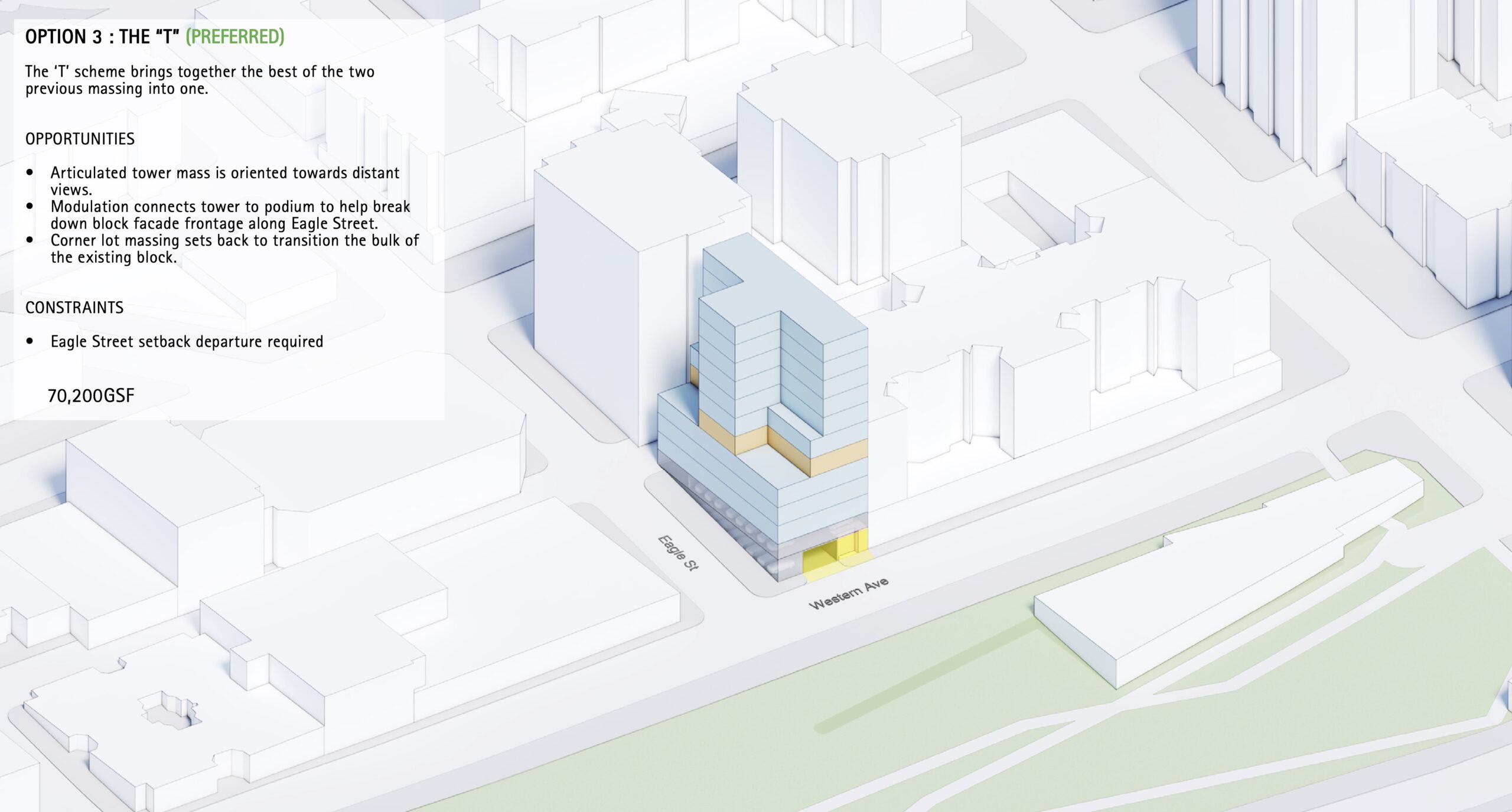 Blairston Associates, LLC/Olson Kundig
An Early Design Guidance meeting is scheduled for a proposed residential project at 2934 Western Avenue, situated on the corner of Western Avenue and Eagle Street—on the eastern side of the Olympic Sculpture Park.
Designed by Olson Kundig, the preferred building program—Option 3, The T—will include approximately 30 residential units, 8 hotel rooms, and parking for 21 vehicles, with 10 stalls above grade and 11 stalls located below grade.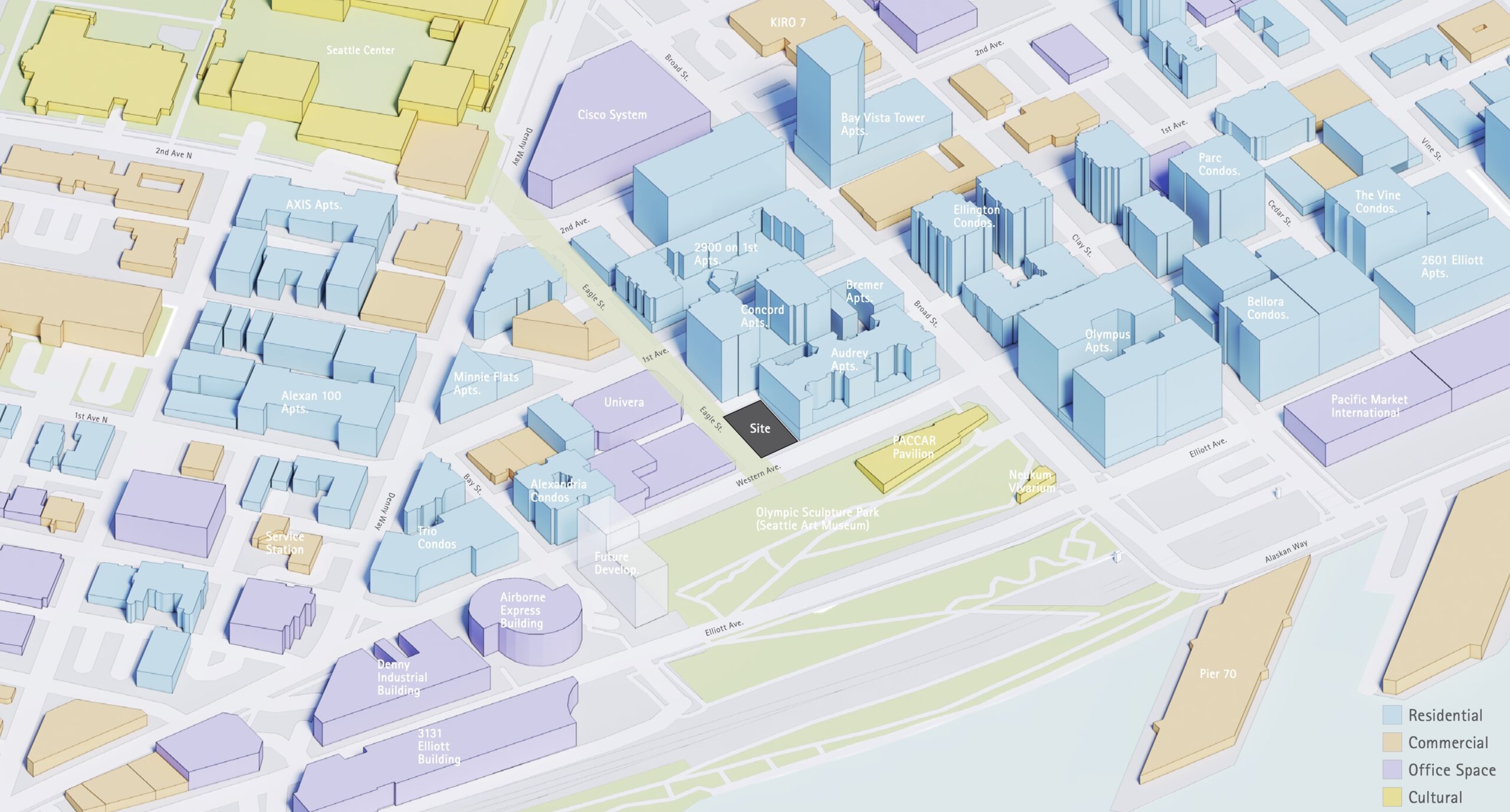 Blairston Associates, LLC/Olson Kundig
Site plans indicate that vehicle access will be from Western Avenue due to the existing grade and the green street designation of Eagle Street.
The project includes the demolition of the existing two-story concrete building on the 7,200 square foot corner site.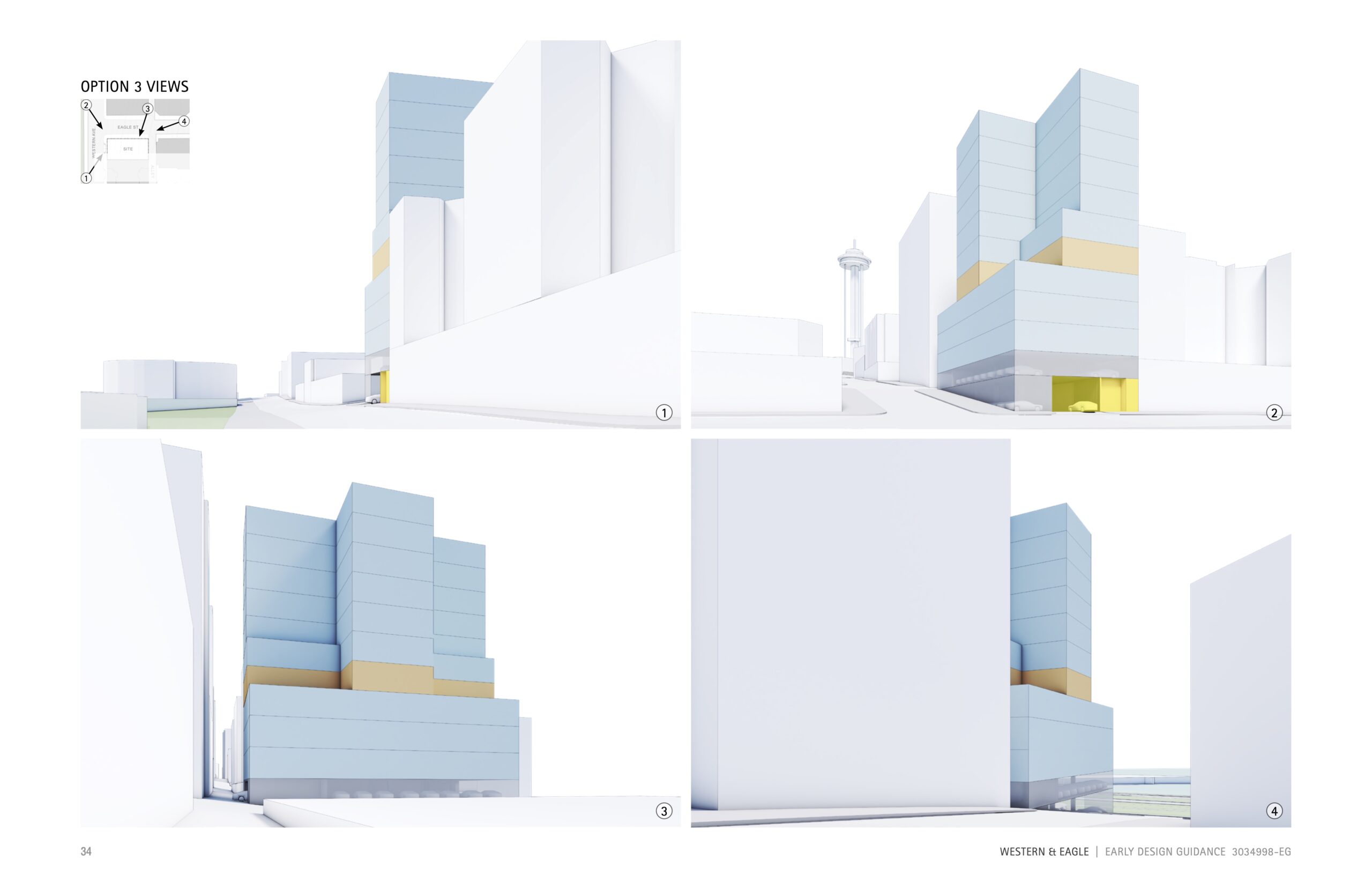 Blairston Associates, LLC/Olson Kundig
The Early Design Guidance meeting for 2934 Western Avenue will be held next Tuesday, November 14th at 5:00 PM. For details on how to join the meeting or comment, you can visit the Seattle Design Review Meeting website.