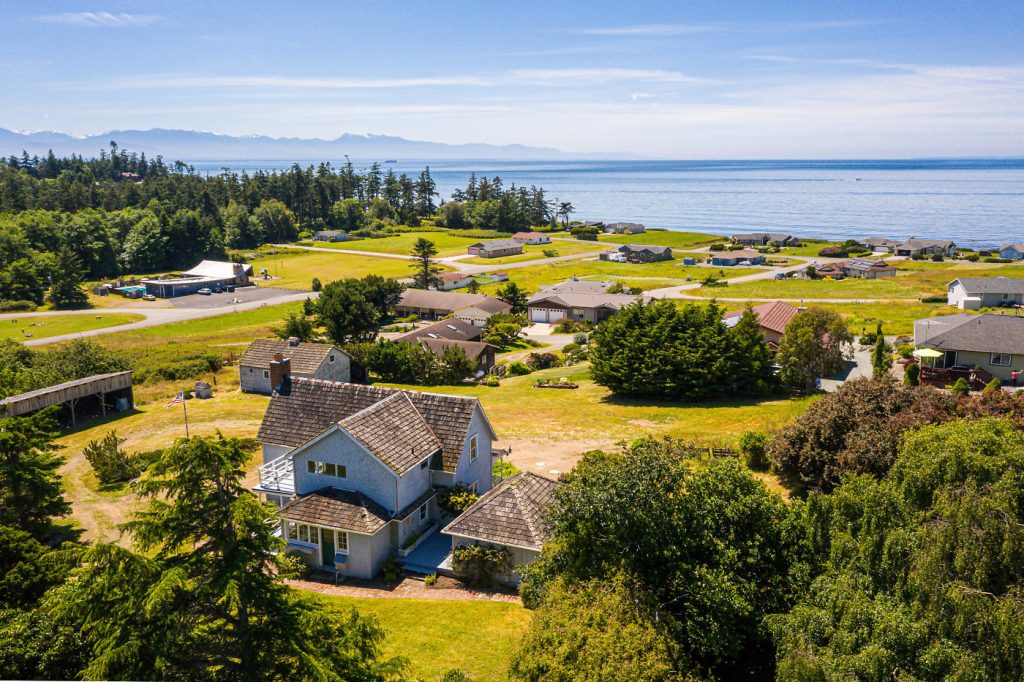 Set between the Olympic Peninsula and I-5 corridor of western Washington, Whidbey Island boasts an array of living opportunities set among quintessential Pacific Northwest scenery. Stretching nearly 60 miles long from end to end, it offers views of the nearby mountains, numerous trails, beaches, boutique shopping, community events (now socially distanced and with a mask, of course).
Whidbey Island is an overall wonderful place to spend your time, no matter how long the stay. In fact, it is one of our team's favorite local getaways for many reasons.
Jenni's Childhood Summer Spot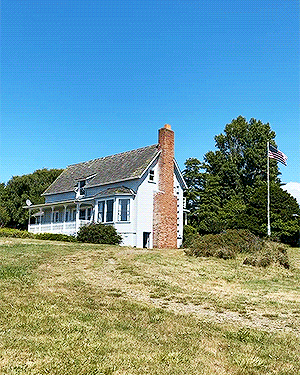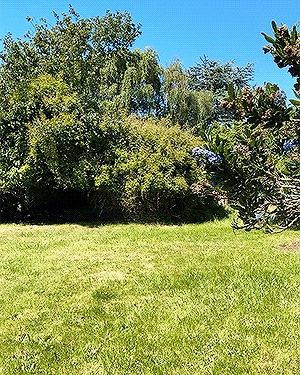 Spending my summers here visiting my grandparents was such a joyful memory.

There is so much to do within a hop and a skip. On the property and nestled in between the two homes is the private tennis court and basketball hoop.

Sierra Country Club is just down the street towards the water, an easy walk or bike ride; or you can cut through the cherry & apple orchard and be there in only a minute. The club is a time warp, a true mid century structure well maintained over the years. The Club has a large outdoor pool which is fantastic on a hot day, outdoor swing set, and picnic area. There's also an indoor community lounge with a piano, badminton table, and Grande woodburning fireplace.

Just past Sierra Country Club and a 5-minute walk from the house is the Bluff, which is great for early morning and after dinner walks, beach combing, and Agate hunting. My grandpa was one of the few lucky enough to find a woolly mammoth tusk and tooth on the beach.

Libbey Beach State Park and the Kettles are only a 5-minute drive and once there, you can get lost for hours hiking the trails and picnicking on the beach.

Also within a close drive is the historic town of Coupeville. A lively town filled with boutiques, art shops, restaurants, ice cream shop, and the famous Coupeville Wharf (that my Grandpa sold to the Port of Coupeville).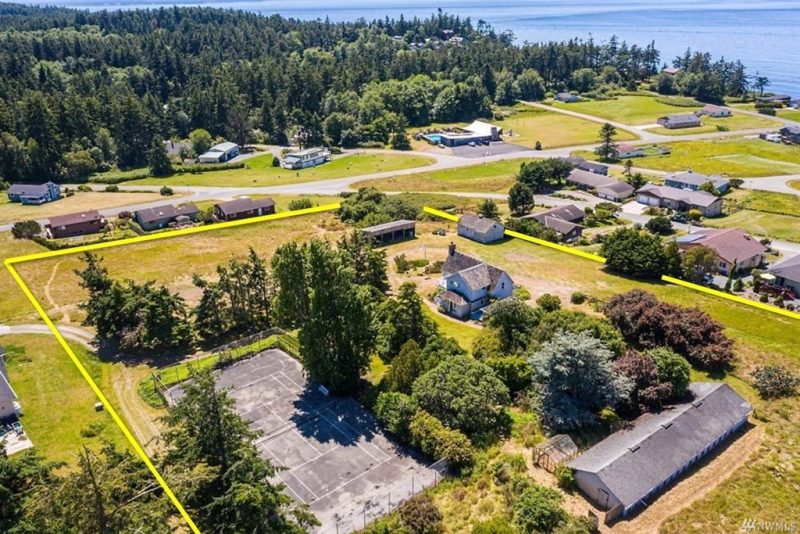 Now there is a chance to own a piece of Whidbey Island's history. The original Samuel Libbey home built around 1860 in Ebey's Reserve is ready for its next family.
Recorded in the national registry for historical homes, it is located on a 5-acre farm with all of the original buildings: the original 1860's house, granary, tractor shed, coop, and cabana on the north side of the home—As well as a 1949 cottage, greenhouse, playhouse, and tennis court. The land also contains a heritage orchard with cherries, apples, and filberts.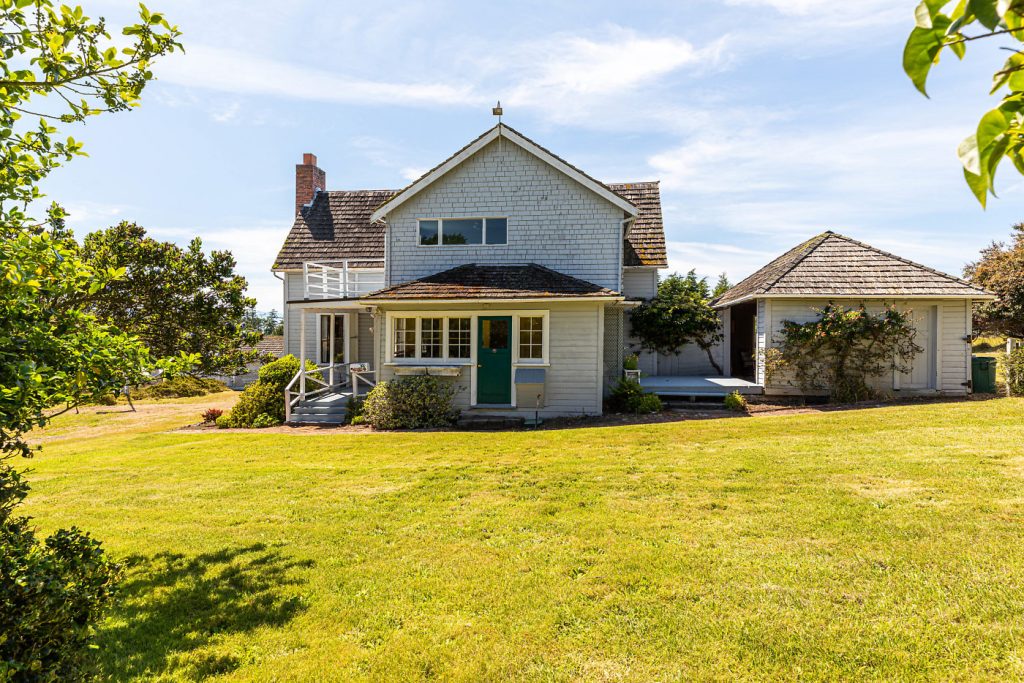 The bright and open home has three bedrooms among 1,802 square feet. On the main floor, the full bathroom, formal dining room, great room, kitchen, and mudroom. Upstairs is the master bedroom, two more bedrooms, view terrace, and bathroom.
The great room features a wood fireplace and built in shelving next to bay windows facing West showcasing the timeless views of the Strait of Juan de Fuca and Olympics.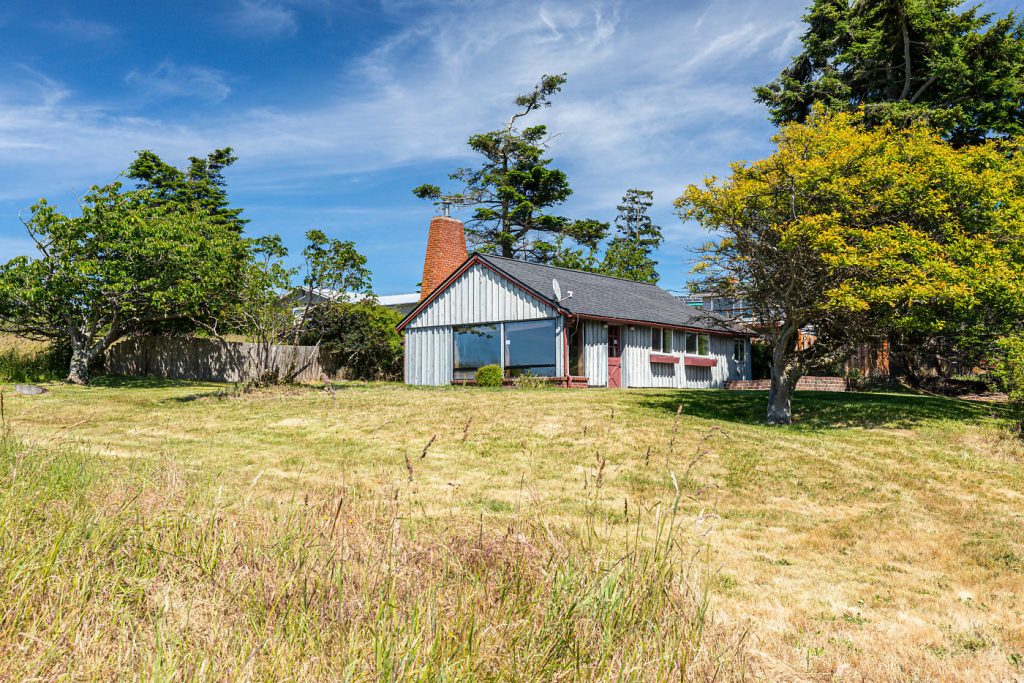 The bright and open two bedroom cottage was built in 1949 and features a wall to wall windows with picturesque water views.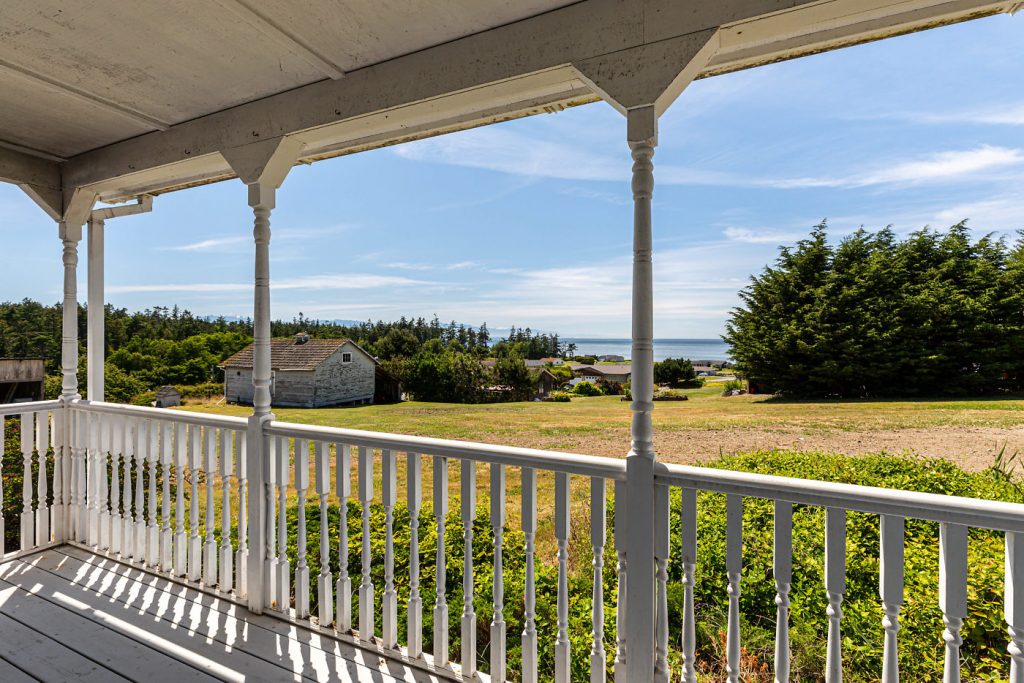 Enjoy the breezy coastal climate from the covered front porch facing southwest toward the Olympics. The property also comes with pool rights at the Sierra Country Club.
2648 El Sol Place is on the market for $949,000 through Windermere Real Estate-Whidbey Island.
If you're interested in learning more about Whidbey Island living opportunities, contact us today!
Take a tour of 2648 El Sol Place!