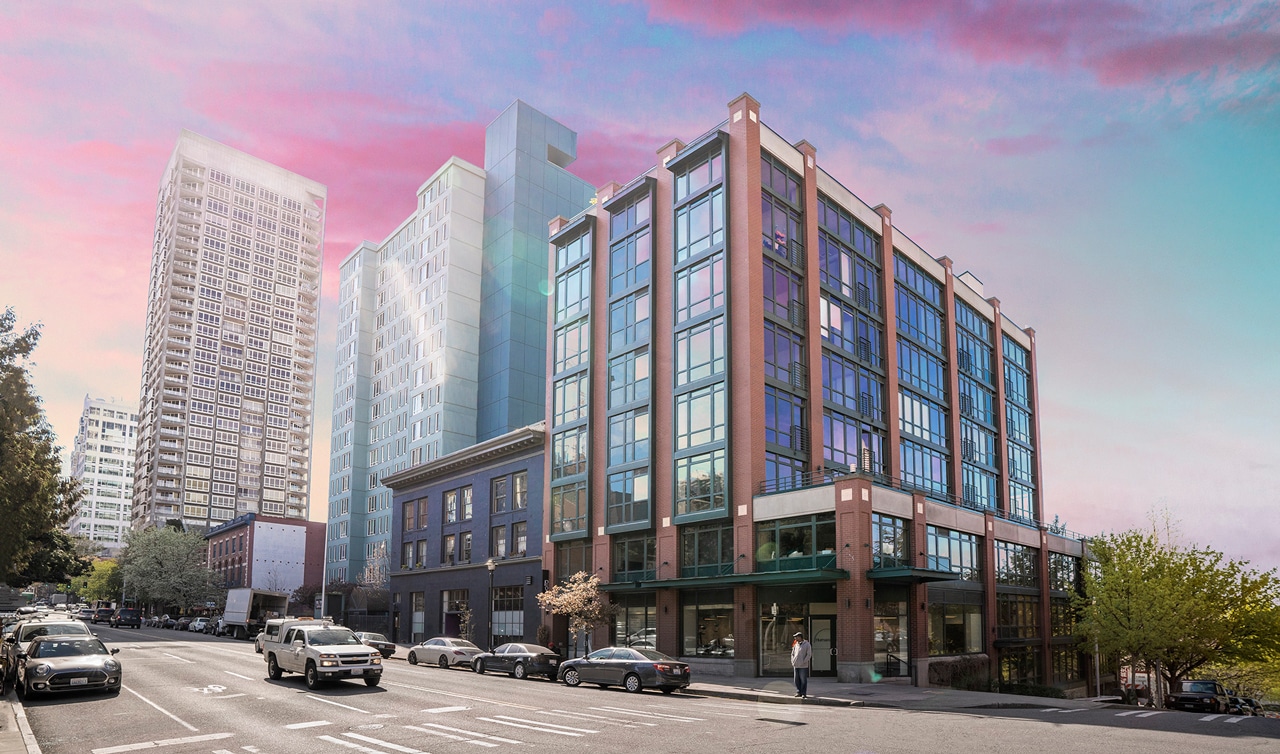 The Goodwin is a 9-story, boutique condo building in Belltown, located on Bell Street and First Avenue. Completed in 2010, The Goodwin features 34 units, all of which have been refreshed since the building's completion with updated appliances, fixtures, and accents. Under Connell Development, its 34 units were planned with an emphasis on light, with expansive, floor-to-ceiling windows which bring brightness of Belltown in.
Belltown is a thriving waterfront neighborhood that's just steps from Downtown Seattle. It's well-known for its lively dining options, world-class art, and its legendary music scene. Residents of the Goodwin enjoy everything Belltown has to offer right at their doorstep, which is just 3-blocks away from Pike Place Market and Seattle's new waterfront promenade. From the seemingly-infinite ocean views to its just-as-infinite offering of exciting shopping, dining, and night life opportunities, Belltown is home to many of the city's most enviable experiences.
Beyond the convenience and locality of a Belltown address, The Goodwin also offers its res- idents an array of amenity spaces to enjoy. The Goodwin's rooftop deck offers its residents an incredible, unobstructed view of the Puget Sound and the surrounding city, providing res- idents with an exceptional place to relax or entertain, which includes fire-pits and dining spaces. The main floor also includes a comfortable library space, offering residents the perfect quiet place for working, reading, or unwinding.
The Goodwin Building Quick Facts
9 Stories
34 Units
Built in 2010
Includes loft, 1-bedroom, and 2-bedroom, and penthouse units ranging from 513-1,098 square 
feet
Amenity Package
Rooftop deck overlooking the Sound, including fire-pits and grilling stations
Lobby library space
Included parking (except for urban one-bedroom units)
---
The Goodwin Amenities:
---
Learn More About The Goodwin's Neighborhood
Belltown Seattle is the most densely populated neighborhood in the city. This trendy neighborhood is at the center of nightlife and the hottest restaurants
---