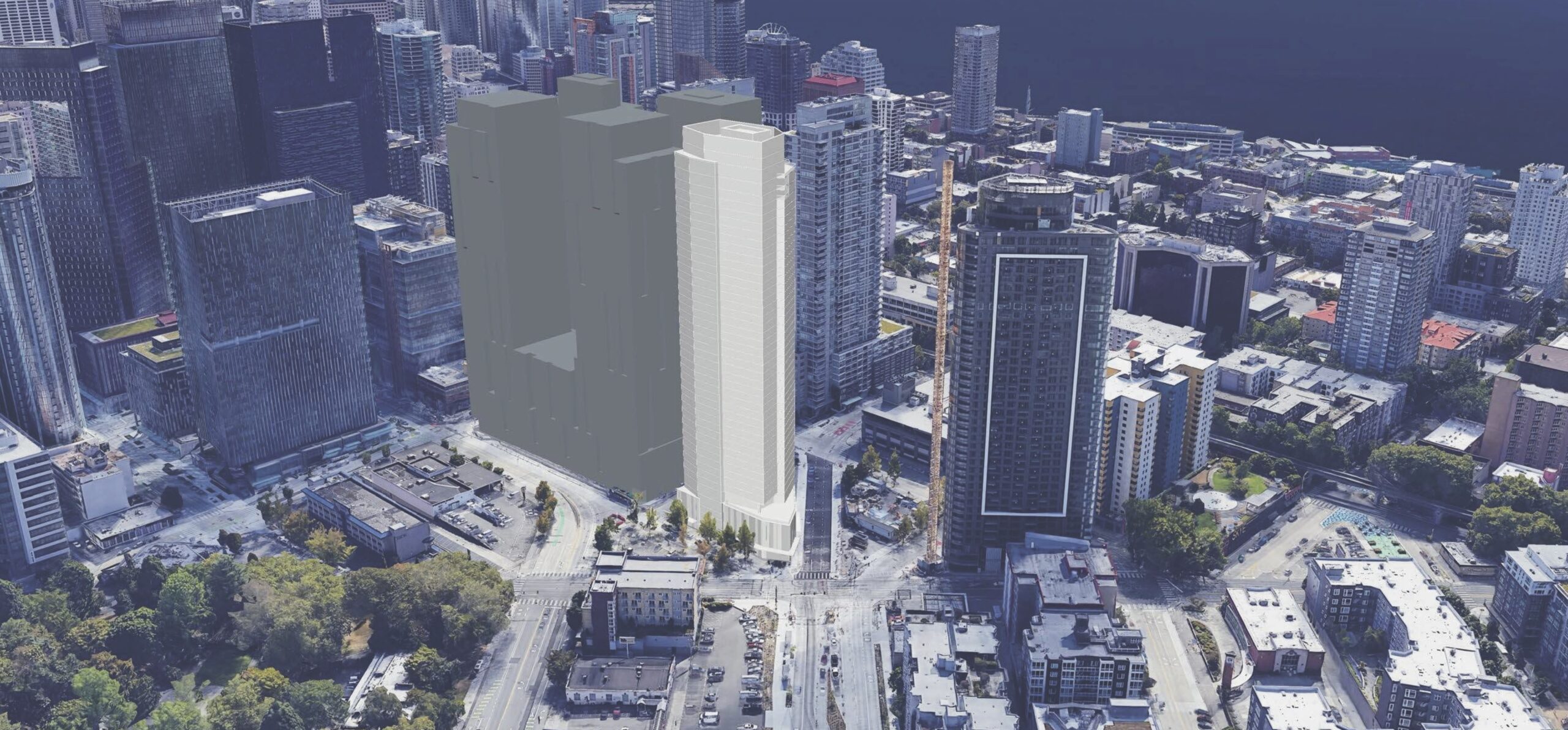 Holland Partner Group/Weber Thompson
Holland Partner Group is gearing up to present plans at an Early Design Guidance meeting next week for 616 Battery, a 45-story apartment tower. The project "sits near the junction of SLU, Denny Triangle, Uptown, and Belltown." The site was formerly home to the Elephant Car Wash which closed in the fall of 2020.
Designed by Weber Thompson, initial plans call for the construction of a 440' residential apartment tower with 455-475 residential units, 1,775-2,150 square feet of retail, and 255-263 parking stalls above and below grade.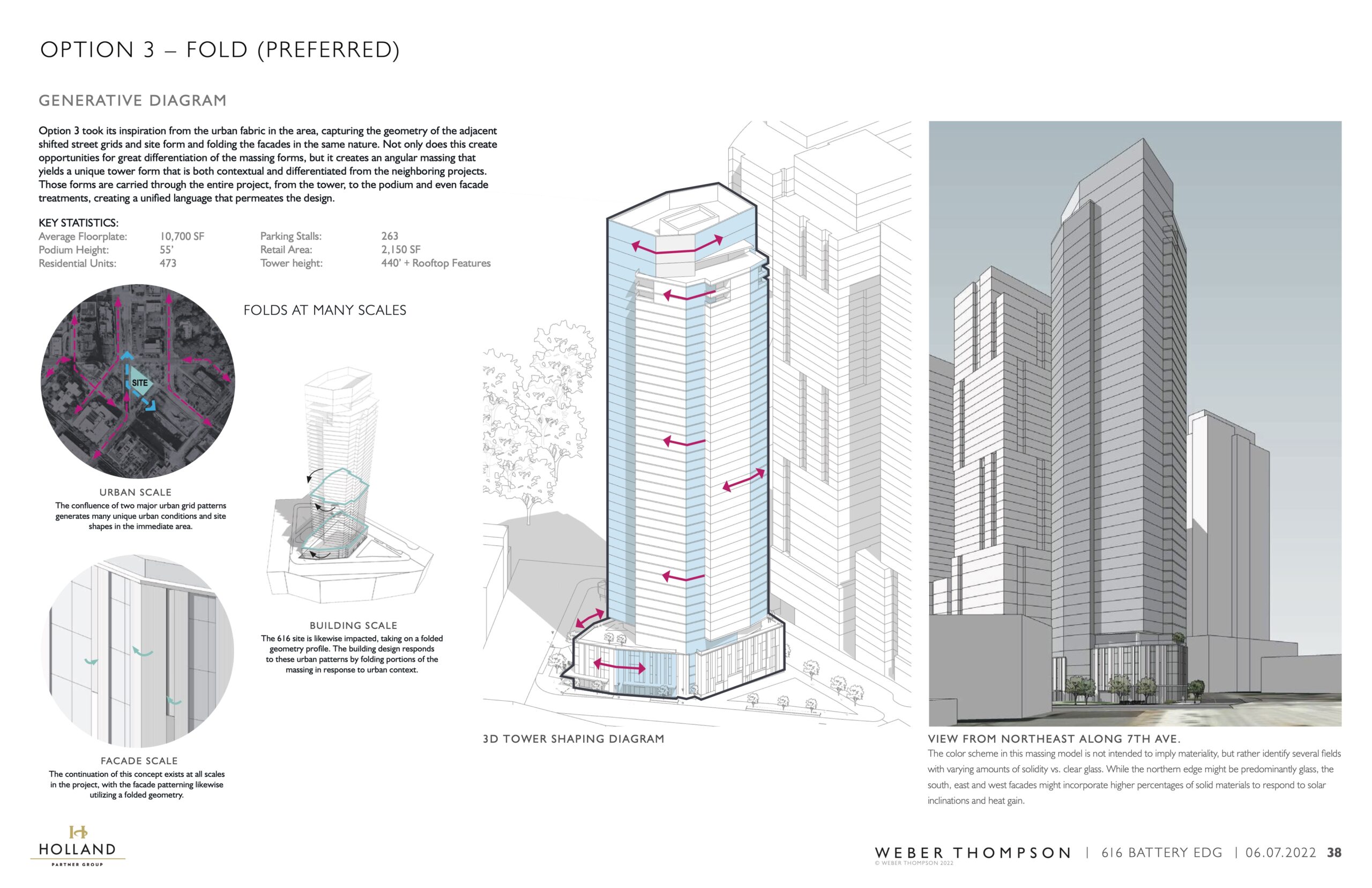 Holland Partner Group/Weber Thompson
The tower's podium level plans include retail, parking and residential space. The tower will feature "a large amenity program on multiple levels" including the rooftop.
Plans also incorporate the dead-ended 7th Avenue—a new turnaround in front of the lobby will be coordinated with SDOT.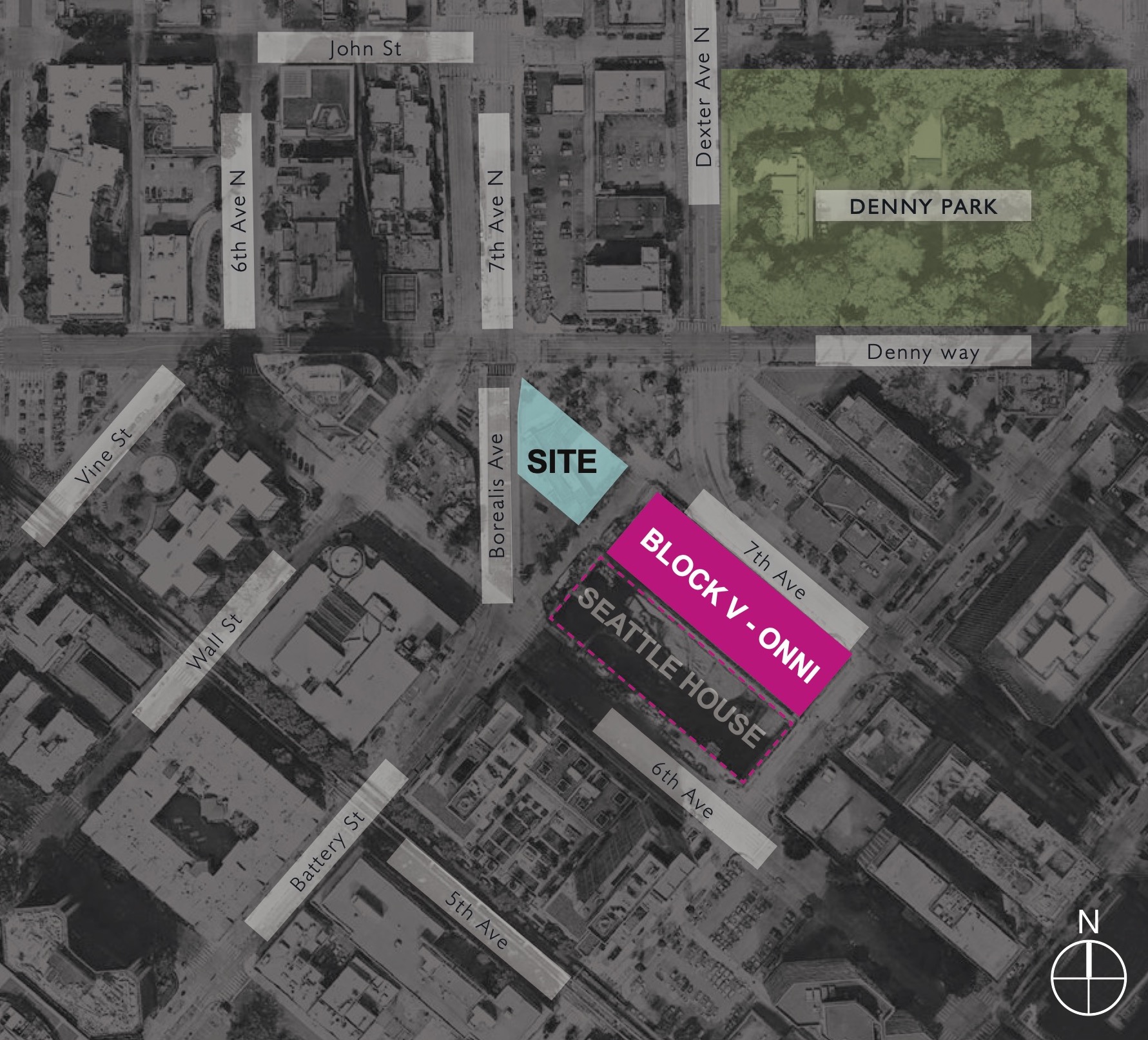 Holland Partner Group/Weber Thompson
Nearby projects to 616 Battery's south include Seattle House at 2300 6th Avenue—two residential towers with ground floor retail—as well as Block V – Onni–another two residential tower project with ground floor retail.
The Early Design Guidance Meeting is scheduled for 5pm on June 7th.