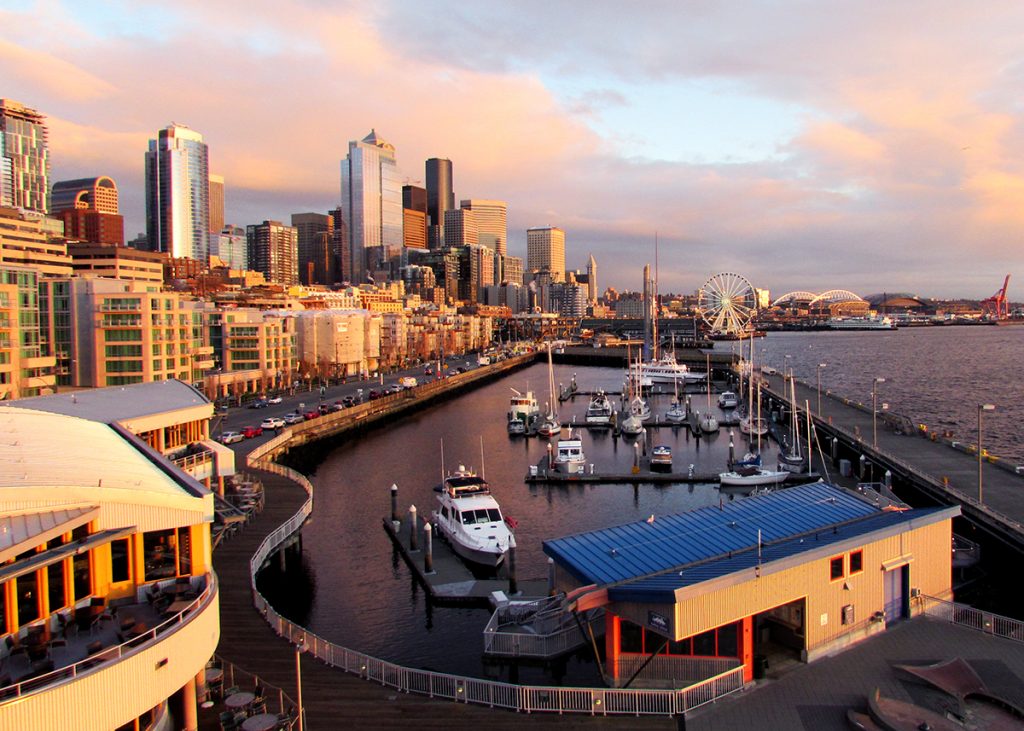 The Downtown Seattle Association (DSA) released their annual State of Downtown report yesterday where they analyzed the city center's growth over the past eight years and what we should expect in the coming years. The DSA also reflected on downtown's performance in 2017 across their three strategic priorities: economic development, the urban experience, and transportation and access.
In their report the DSA specifies that their work not only covers the downtown retail core, but a collection of 12 "unique" neighborhoods: Uptown, South Lake Union, Capitol Hill, Belltown, Denny Triangle, Waterfront, West Edge, Retail Core, First Hill, Pioneer Square, Chinatown-International District, and SoDo.
Since 2010, downtown has seen a 22 percent increase in population growth, a 30 percent increase in jobs, and a 34 percent increase in taxable retail sales (brick-and-mortars). Today, the 12 neighborhoods are home to 281,000 jobs and more than 70,000 residents.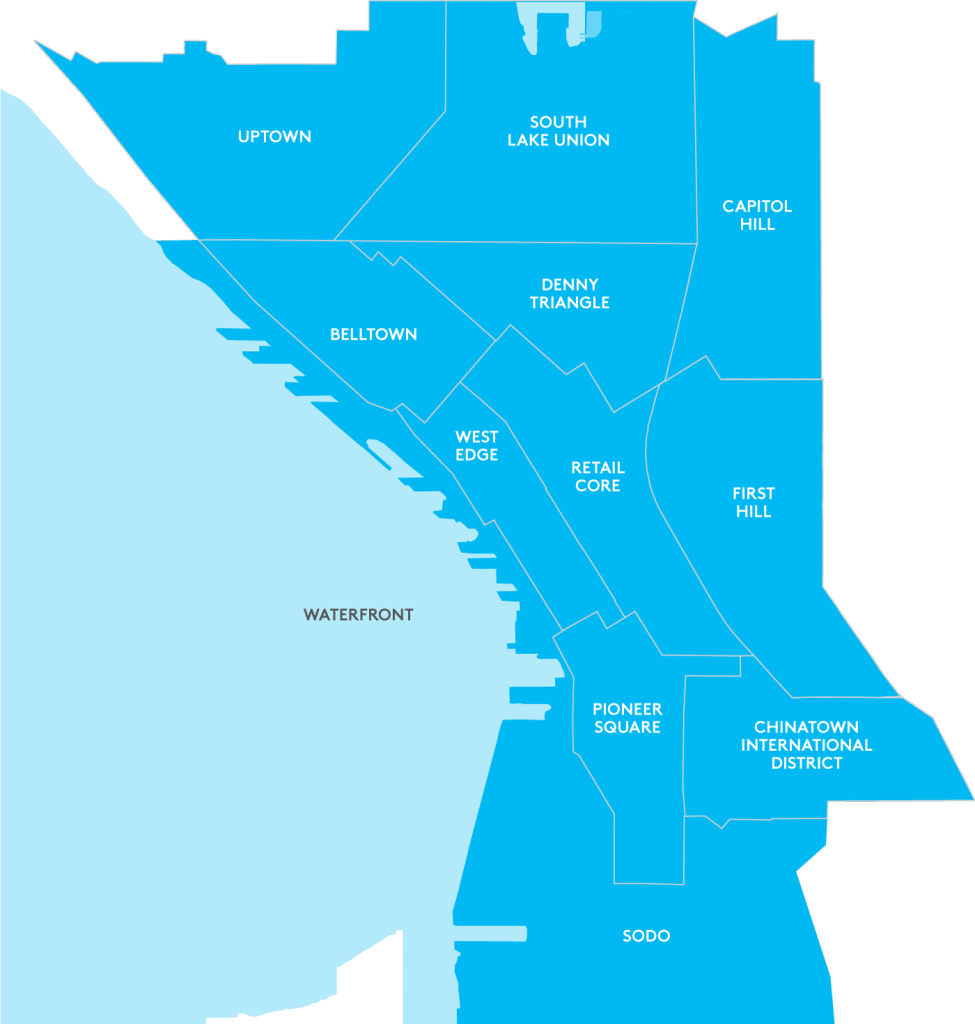 Image via Downtown Seattle Association
Public & Private Investments Fuel Downtown Seattle's Development
Last year was a huge year for construction in the city center with 122 buildings in development downtown. In order to accommodate the number of jobs and residents more than 5,700 homes, 2.6 million square feet of office space, and more than 600 hotel rooms were completed last year. In 2017, permits were issued for $1.9 billion in private investments in downtown Seattle, accounting for more than half of the city's construction value despite only representing 8 percent of building permits issued.
During this time South Lake Union saw the largest number of new homes or homes under construction, with 5,473. First Hill followed up with 2,503, and Denny Triangle, with 2,445. South Lake Union also led the way with the number of new buildings or those under construction, with 36, doubling First Hill's second-place output of 18.
Although 5,723 residential units were completed in 2017, it pales in comparison to what is expected in 2020. Should all of the permitted and planned projects proceed, we could see nearly 17,500 units completed that year. This year we will see nearly 2,200 hotel rooms are to be completed – with 1,264 of those rooms belonging to the new Hyatt Regency hotel at 9th and Stewart. Once complete, the Hyatt Regency will be the largest hotel in Seattle. Once again, should all permitted and planned projects proceed, we could see 2,923 new hotel rooms in 2020.